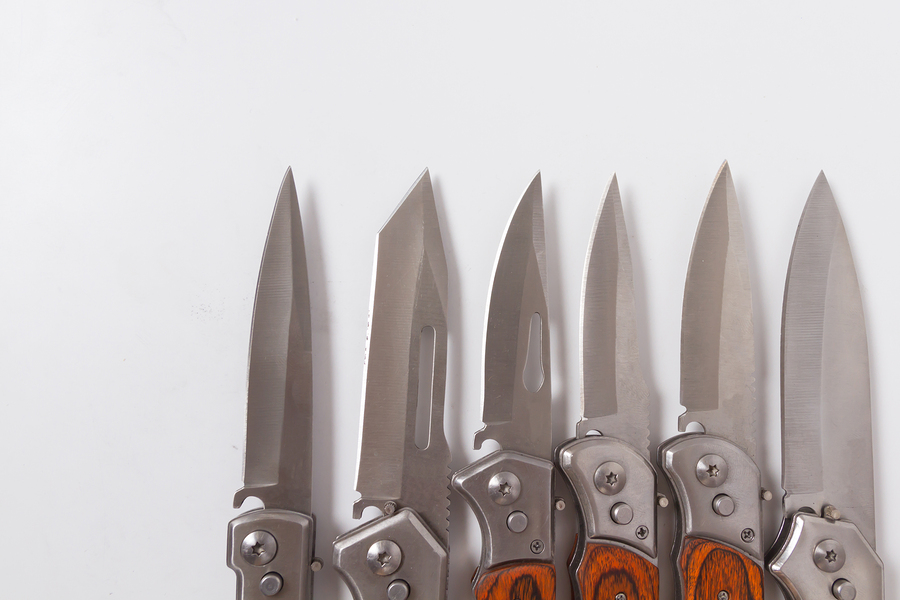 A stainless steel folding knife isn't 100% steel. In fact, it has about 12% chromium added to it, for two specific purposes. These are to reduce corrosion and rust. The take away is that the steel becomes slightly softer.
This isn't necessarily a downside, as it makes the blades easier to sharpen. They'll simply need to be sharpened slightly more often.
Benefits of Stainless Steel
Stainless steel is tougher than another metal such as high carbon steel, even if it's not as hard. 'Tougher' refers to the fact that it doesn't chip as easily, rust, or stain like high carbon steel can. This means the blade is more flexible, an important quality for
Stainless steel is also recyclable, for those who are earth conscious. Quite possibly the biggest draw for many is the look of the stainless steel. It has a spotless appearance and makes it much easier to spot any staining or rust so it can be cleaned right away.
Types of Folding Knives
Folding knives come in a variety of styles, all of which are available with stainless steel blades. A mechanical knife is also known as a pocket knife and simply folds over, with the edge of the blade protected by the sheath. These are single-edged blades.
A butterfly knife opens, and the sides fold down to make the handle while the knife is hidden in the middle. They can be flipped open, with many people practicing long hours to accomplish this. These blades are almost always double-edged.
Automatic and out the front knives are more restricted than the other two. Because of how quickly the blades can be deployed, they're not legal everywhere, so we're not focusing on them.
If you have any questions about these or any of our products, or want help with a purchase, call us and we will be happy to help.