Although the word "tactical" may bring to mind military, fighting, and violence, tactical knives have actually evolved to a variety of everyday uses. Traditionally, tactical knives were made for military use. Today, many civilians purchase tactical knives for more reserved uses.
Tactical knives are efficient as outdoor knives – they can be used for cutting rope, hunting, fishing, cooking, or camping. They are also useful as a self-defense weapon when necessary. Typically, a traditional combat tactical knife is not folding knives, but rather, fixed blades. More common use tactical knives are often folding knives.
Traditional, Fixed Blade Tactical Knives
Fixed blade knives have a blade that does not fold into the base; its position is sturdy and unmovable. Fixed blade knives tend to be longer and more heavyweight than folding knives. Traditionally, fixed blade tactical knives are also made with a non-reflective blade. This non-reflective blade surface is achieved by sanding the blade with a sanding belt.
Originally, the handles of tactical blades were made with wood or leather, but now the handles are all made using synthetic materials, typically carbon fiber being a favored material. The heavier, sturdier build of a traditional style tactical knife makes them useful for military personnel and combat. For everyday use, folding tactical knives are more appropriate.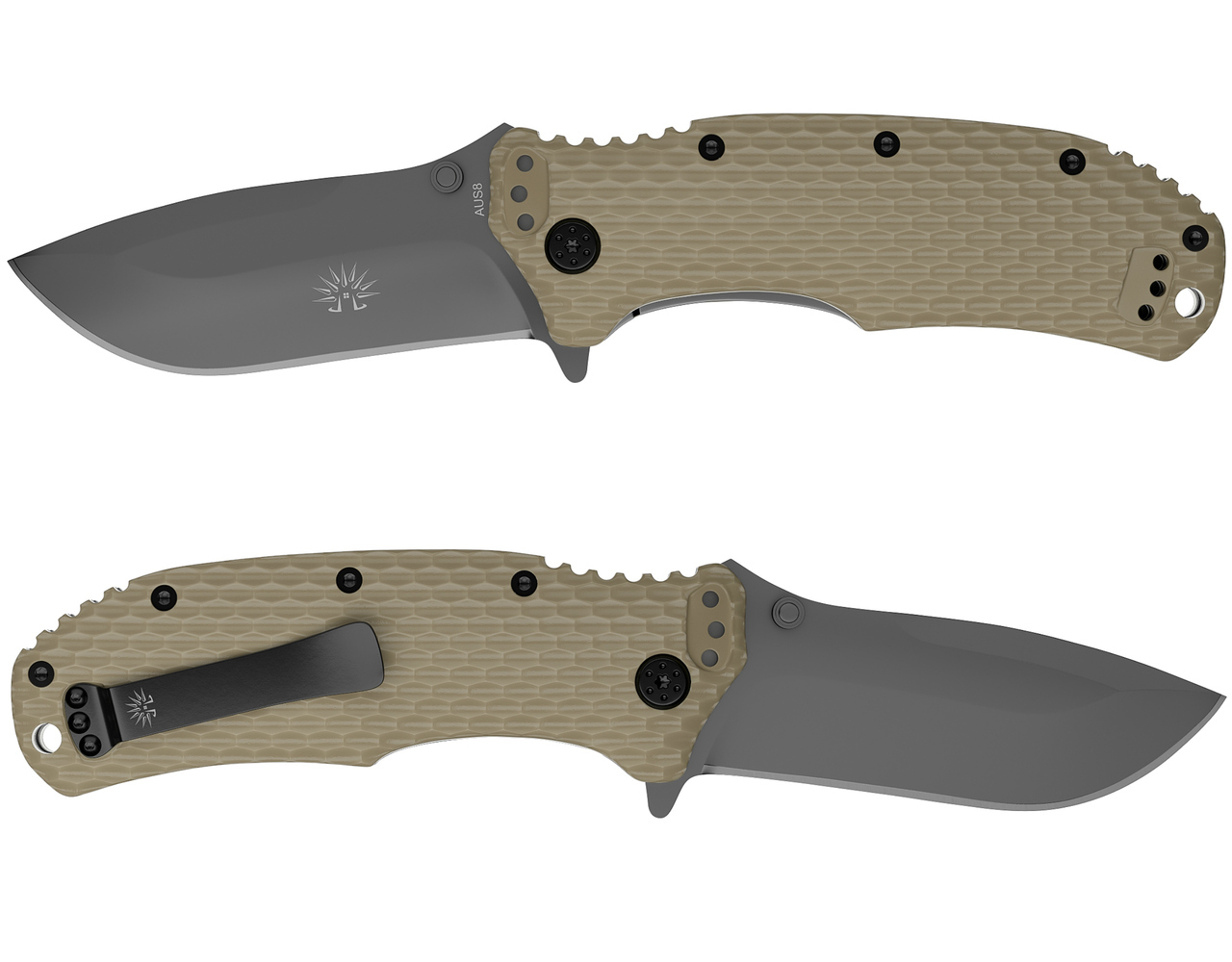 Folding Tactical Knives for Everyday Use
Although traditional, fixed blade tactical knives are superior when it comes to combat and military needs, folding style tactical knives are useful for self-defense, outdoor activities, and hunting, making them more versatile than a traditional style tactical knife. Folding knives are lighter than fixed blade knives and fit nicely into your pocket. Folding knives have a safety lock to keep the blade folding inside then handle until you want to use it.
The handle is typically made from synthetic materials; all Off Grid knives have superior handles with a grip making them easy and safe to use. The blade can be made from a variety of materials: Steel is the best – Off Grid Knives only uses the best, highest quality steel in our knives.
Multiple Uses for Folding Knives
With the proper folding knife, you can be well prepared for a camping or hunting trip and never feel in danger of attack. While folding knives can be used in self-defense, their smaller, lighter weight shape and folding mechanism are secondary to a heavier, sturdier fixed blade tactical knife in terms of fighting. A folding knife can protect you in case of an emergency, but if your main concern is combat, then you should look for fixed blade knives.