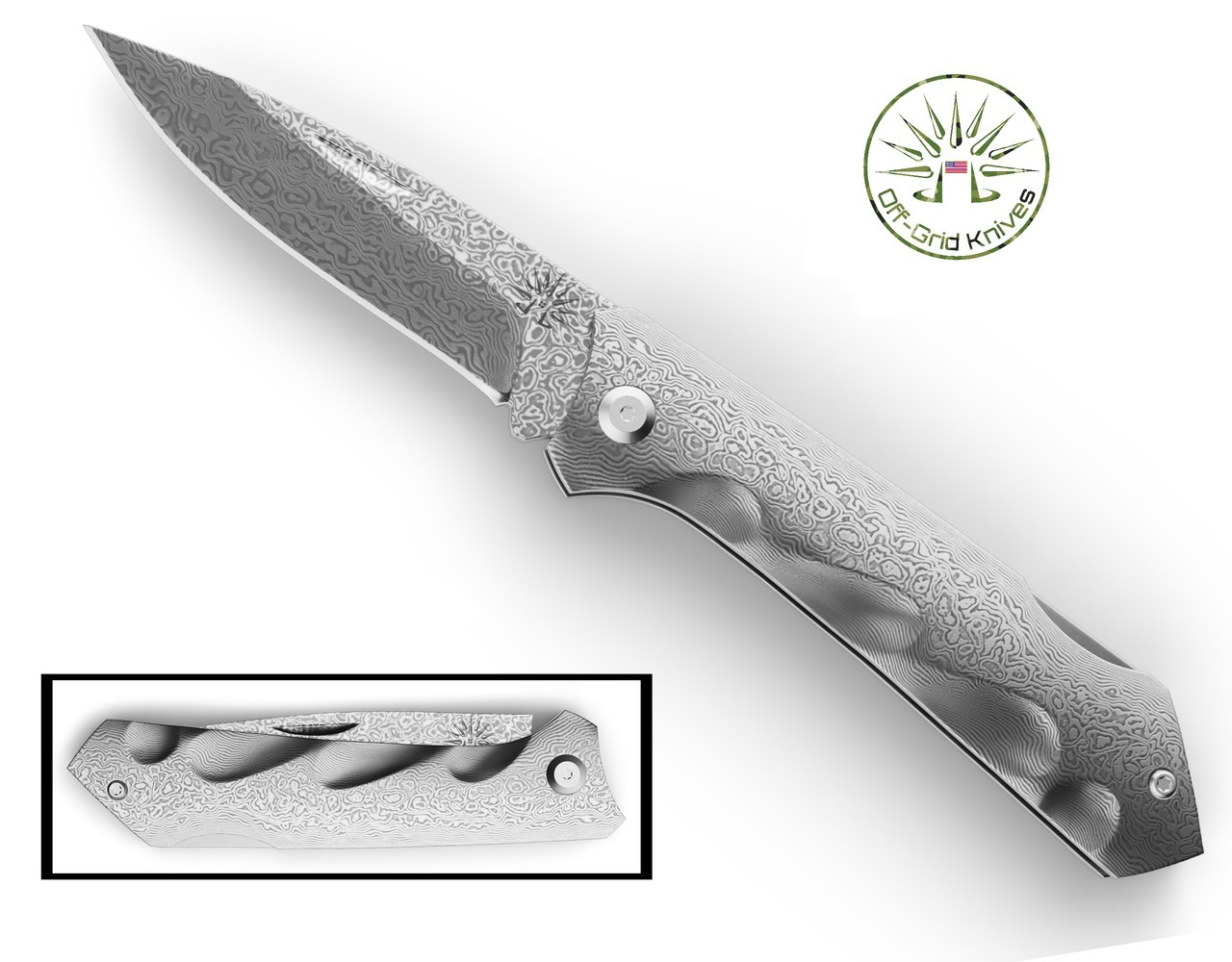 These days, it seems more and more important that we're vigilant, and prepared to protect ourselves and others from potentially threatening situations or individuals, and dangerous situations. In addition, it's also important that we are prepared in a safe and responsible way.
At Off-Grid Knives, we provide a variety of excellent, high-quality pocket carry folding knives, and more, available at competitive prices. Our knives are ideal for self-defense, EDC, and utility purposes. We manufacture our products using only the best materials and processes available, delivering reliable knives at affordable prices.
Why is quality so important?
High-quality materials and production are vital for both safety, functionality, and, as an EDC item, appearance.
A knife constructed from substandard materials, or manufactured poorly, can easily become damaged and lead to injury both when carried or in use. If the folding mechanism or blade becomes compromised, the knife would no longer be safe to use.
The materials and manufacturing equipment we use are comparative to other reputable companies, so our knives are just as reliable and robust as the market leaders. However, as a small, family-run, American business, we are committed to producing quality knives that look and work great and are affordable for everyone.
Why choose a pocket carry folding knife?
The responsible use of any knife is essential, and we believe that pocket carry folding knives are ideal for EDC as they are compact and discreet. This is an important aspect because a discreet knife is less likely to be identified upon your person. Possessing a visible knife could lead you into trouble with the law, or the wrong type of person, and instigate trouble. Remember, EDC knives are recommended for self-defense and utility purposes.
We are passionate about what we sell and are always looking for ways to improve our products and customer service.
Contact us today if you have any questions, suggestions, or concerns about purchasing our products.