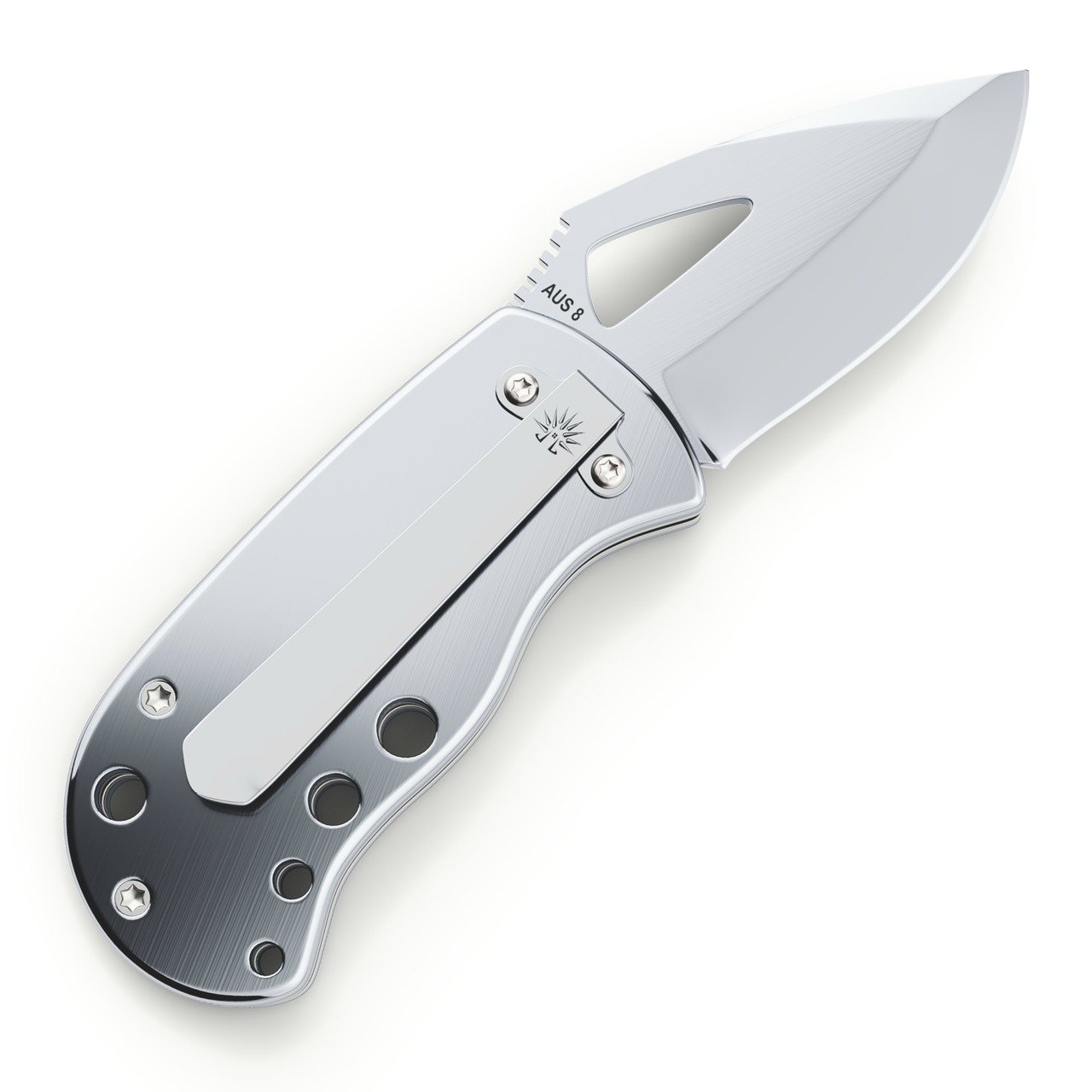 We know that, when it comes to knives, the steel is everything. If you're looking for high-grade steel that meets your needs, right when it counts, look no further than a Japanese Aus8 blade knife. Aus8 Japanese-made steel can achieve a seriously sharp age, with excellent hardness, toughness, durability, and resistance to corrosion. Since the day of the Samurai, Japanese steel has been famed for its cutting-edge and superior quality. A Japanese Aus8 blade knife carries these traditions into the modern world.
High-Grade Aus8 Steel
We manufacture high-quality Aus8 steel using a cryogenic treatment that cools the steel with liquid nitrogen. This helps keep your blade sharp for longer and offers additional resistance to rust and other corrosion. Heating the steel to high temperatures achieves the hardness, toughness and edge sharpness that can set your Japanese Aus8 blade knife above the rest. Our methods are common to those used in US Military grade knives, so you know your knife can cut the mustard. A careful balance of materials, in the composition of Aus8 steel, give it a unique set of qualities that make Aus8 a great choice in a range of scenarios.
Off-Grid and Fit for Purpose.
As a small American company, we design all our knives in-house based on American values, trail needs, and survival concepts. Our products are a unique blend of Japanese steel expertise and American spirit that can make the difference when it counts. If you're looking for a knife that just gets the job done, whether it's your every-day-carry or a geared for a special purpose, a Japanese Aus8 blade knife might be just what you need.
Off-Grid and High Standard
Our designs are functional, but they also look great. Browse our catalog for a cool knife that is sure to impress. We offer a lifetime replacement guarantee on all of our knives because we have confidence in their quality, and are proud to offer excellent customer service when you buy with us. We are passionate about what we sell and are always looking for ways to improve our products and customer service.