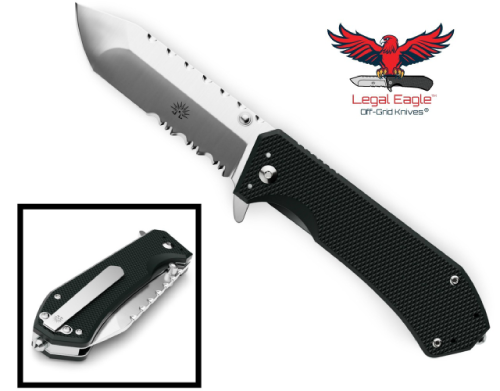 Carrying a knife every day says something about you. It says that self-reliance is important to you because you are taking action to be ready for anything that comes along. The knife you choose says a lot about you too. The type of blade, the handle, how you carry the knife, and how you use it all combine to let those around you know something about your personality. Choosing the right everyday carry knife is a big decision because it will be the friend you rely on that's by your side for a long time to come.
EDC Features
The best everyday carry knife is the one that you're comfortable using and the one you'll use the most. That's as specific as it gets because choosing one truly comes down to personal preference. The great news is that there are so many versatile knives available for everyday carry that will make a solid addition to your collection.
Maybe a tough tactical assisted flipper with rapid-fire deployment is what you're looking for in your everyday blade. Or maybe a karambit neck knife that's functional, cool looking, and easy to access and deploy is right for you. Then again, if you really want to stand out from the crowd, you could opt for a spring assisted cleaver flipper.
You'll get lots of compliments from your fellow knife enthusiasts when you deploy any of these blades, now all that's left to do is choose one. Easier said than done right?
Buy Online with Confidence
Buying your next knife online is easy at Off-Grid Knives because we love knives as much as you do. We pride ourselves on providing top notch customer service, so we're here to make sure you make an informed decision before you buy and we stand behind our knives with a lifetime guarantee. If you have any questions about our products and or want help with a purchase, call us, and we will be happy to help.