Looking for the perfect everyday pocket carry knives can be tough. You want something portable, easily concealed, yet strong enough to stand up to your needs. While size matters, when it comes to a knife you can carry in your pocket, purpose matters most. Find the best bang for your buck by looking for these solid features when selecting the right everyday knife that can fit in your pocket.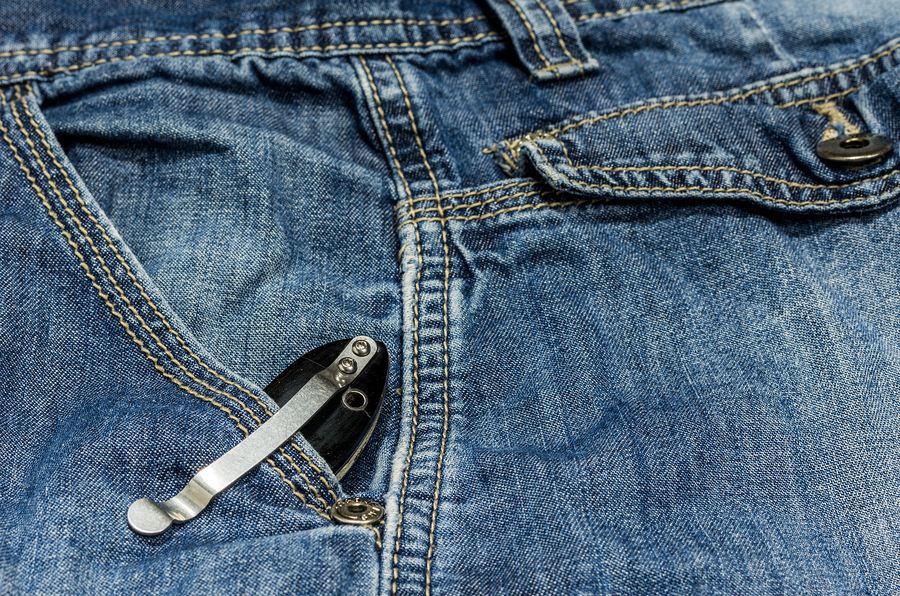 Portable
Picking a portable knife means more than just picking something small.
Portability might mean choosing a flipper or folding knife over a fixed-blade. If you want to carry a longer blade without sacrificing room in your pocket, you should probably go for a folder.
If you are determined to have a straight or fixed blade knife for your pocket, there are still options that will fit in your pocket. Pick a style that won't bulge or stick out of your pocket. You will need to find the right sheath or carrying case for your pocket-size fixed blade to prevent personal injury or damaged clothes.
Concealable
Decide whether or not concealability is a priority. You may prefer to maintain subtlety with your pint-size piece for an everyday look if you tend towards business casual. If your look edges more toward grungy or hunter-chic, this feature may not be as important.
Concealability depends on the style of pants you rock. Loose jeans cover more than slim-fitting business pants which cover more than skin-tight leather jeans. Keep your everyday style of wear in mind as you search for your everyday pocket carry knife.
Purpose
What do you need your pocket knife to do? Your purpose should determine the style of knife you pick.
Whether your needs are simple, like opening envelopes and slicing tape, or more robust like opening crates, make sure you find the right knife for your needs.
If you have any questions about our products and or want help with a purchase, call us, and we will be happy to help.