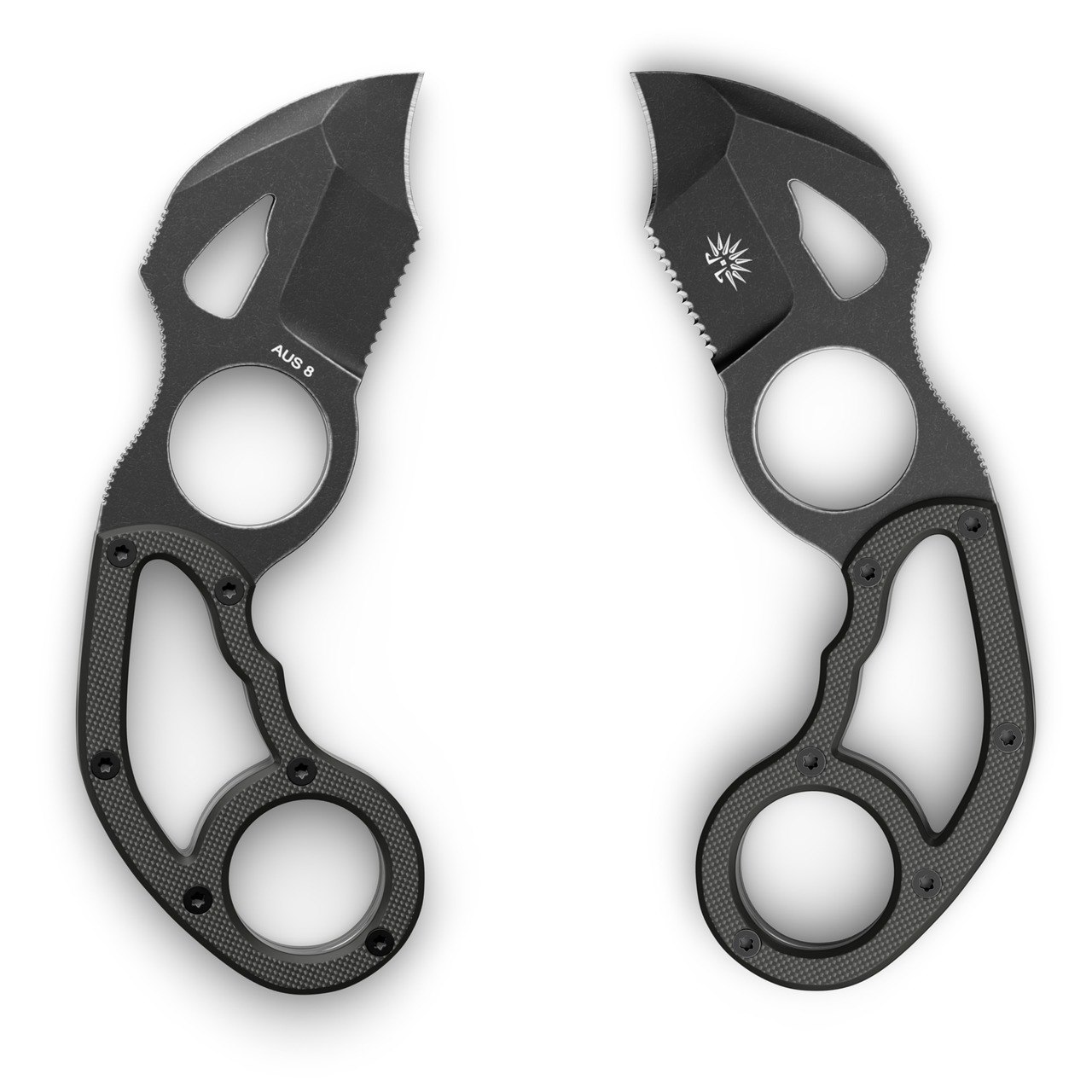 We sell high end fixed blade knives that are ideal for camping, hiking, military operations and traveling.
This includes a knife with a karambit-style blade that is lightweight and easy to carry around. However, this isn't to say the blade isn't tough; all our fixed blade knives have razor-sharp edges that can slice through a variety of materials, including tough trees and metal wire.
Our fixed edge knives also have abrasion and rust resistant properties, so they are can be used in outside environments for years without becoming damaged.
Most importantly, every fixed blade knife for pocket carry is ergonomically developed for hand use, so there are double finger loops to make sure every knife can easily be held – no matter how big or small your hands are!
The knives come with a protective sheath to cover the blade when you are walking, so you don't need to worry about hurting yourself as you travel.
The Benefits of a Fixed Blade
Flip blades and fixed blades both come with their own advantages. One of the main benefits of a fixed blade is that they can come in a range of sizes; you can either pick up a handheld knife or something much bigger. This is rarely an option with flip blades, as they are normally only available in small and medium sizes.
Another benefit of a fixed blade is that it is less likely to break as there are no moving parts. They are also ideal for tactical use, as they are easier to bring out that flip blade knives. So if you are planning on buying a knife for tactical combat, a fixed knife could be the perfect option.
If you want to invest in a new knife, check out our fixed blade knife for pocket carry to see if it is the right knife for you.
If you have any questions about our products and or want help with a purchase, call us, and we will be happy to help.