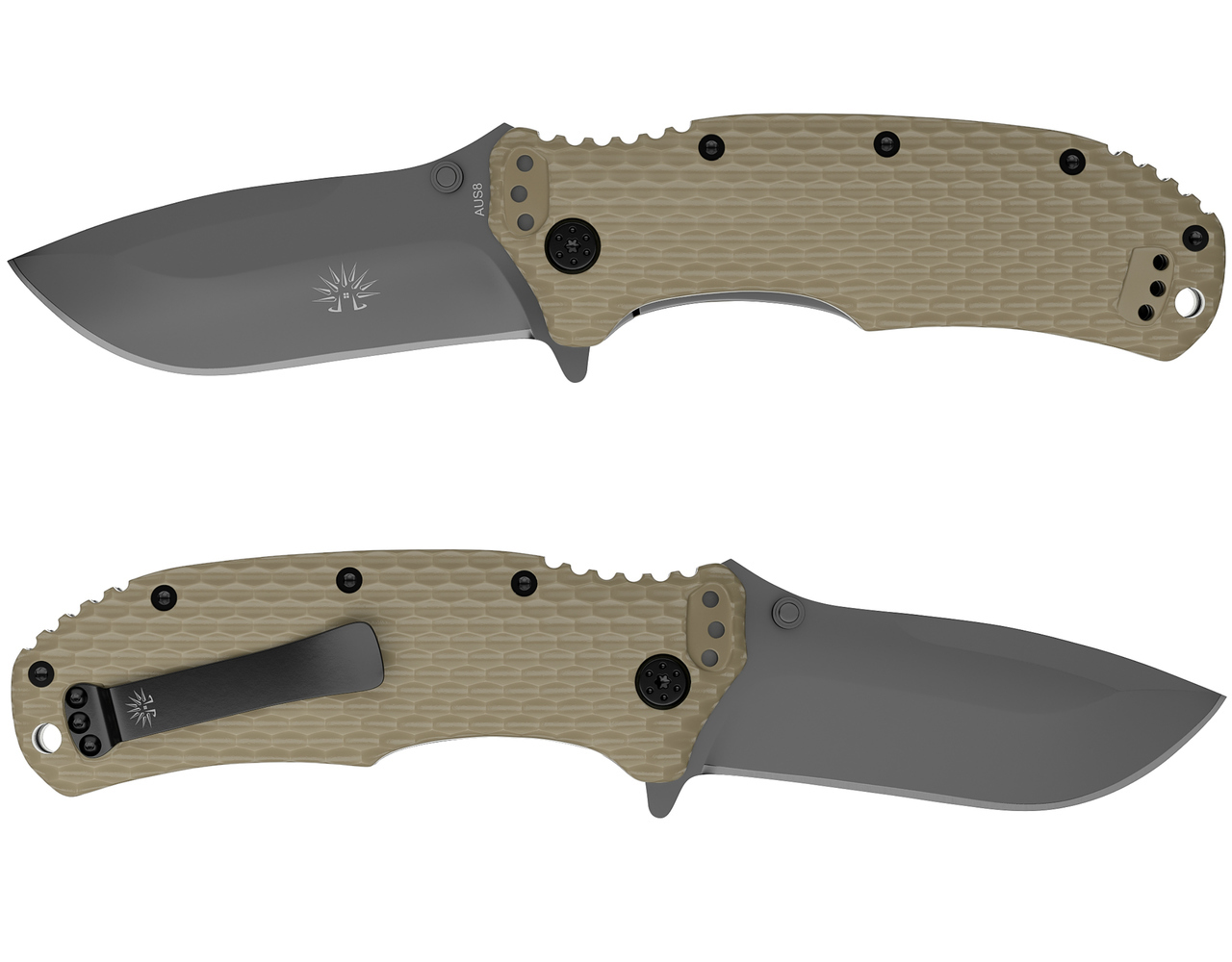 Off-Grid Knives provide the highest quality ZT folding knives at affordable prices. Your knife will have a razor sharp blade, which will stay sharp for longer and a comfortable tactical grip.
What to expect from your knife
Each of our ZT folding knives has a cryogenically treated, razor-sharp AUS8 steel blade. This means that your knife will stay sharp for longer and has excellent corrosion resistance. Compared to competitors, our range of ZT knives give you a higher quality and tougher knife at a more affordable price. From blade to grip, each knife is made to US Military grade standard, which is why military personnel and law enforcement choose us.
Our ZT folding knives also feature a custom-made tactical grip. It is ergonomically designed to provide a comfortable and secure grip to improve accuracy and precision. The grip also features an adjustable belt clip so you can mount your knife securely and a low profile design for easy and discreet pocket carry.
The weight and dimensions of our range also make this type of knife perfect for everyday carry. The custom design is within the dimension range of most everyday carry rules and regulations meaning you shouldn't have any problem carrying this knife.
Why choose Off-Grid Knives?
Off-Grid Knives is a small, independently-run family business, which always puts quality first. We work very closely with our manufacturers and design all of our knives in-house. We do this so you can own a great quality knife without breaking the bank. We use specially treated Japanese AUS8 steel, which gives you a razor sharp blade that does not wear quickly. Your knife will be built to last and uses US Military grade production processes, which is why our business is trusted by Military personnel and law enforcement across the nation. Our customer base includes active military servicemen and women, NYPD and LAPD police officers, and other first responders and Veterans.
We are committed to providing you with the best buying experience possible, so reach out to us today and let us provide you with the right edged blade for your needs.