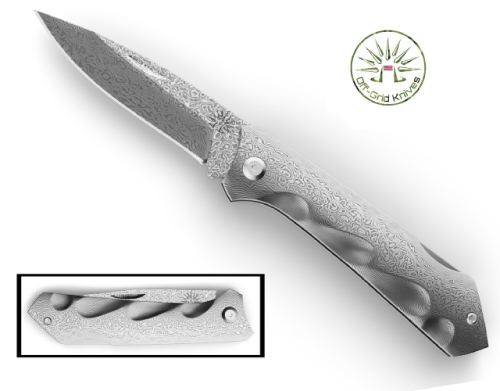 Out the front or OTF knives are a specific type of automatic knife that has gained considerable notoriety over the years. Unfortunately, this was often in a negative context under its more common and well-known name, the switchblade. Today's automatic knives are valuable self-defense tools for law enforcement, military personnel, and civilians alike.
Operation
In general, an automatic knife opens with only the touch of a button or a switch. This contrasts with spring assisted knives that require the operator to manually start the blade in motion to open the knife. OTF knives differ from other automatic knives in the way that the blade is deployed, out the front, as the name implies instead of on a pivot like other folding knives.
Action
The action refers to the method of deploying and retracting the blade. With an automatic knife, the natural position of the blade is open. To close the knife, you must apply force to the blade, locking it in place with built up tension on a spring mechanism. Single action automatic knives open at the touch of a button and must be closed manually by the user. A dual action model opens and closes under power, without manual manipulation by the user.
OTF Uses
When it comes to self-defense, speed of deployment is key, and a sleek switchblade drawn from a pocket can by ready with lightning quickness. That makes them an excellent choice for protection purposes. Some owners also see these knives as valuable additions to their collections, with some models holding their value over the years. Often the notoriety of the switchblade is enough to entice a collector to buy one. Sometimes a blade is cool enough that you just have to own one.
Automatic knives come with their own set of questions regarding functionality and regulations, so feel free to contact us at Off-Grid Knives for help. We are passionate about what we sell and are always looking for ways to improve our products and customer service. Contact us today if you have any questions, suggestions, or concerns about purchasing our products.