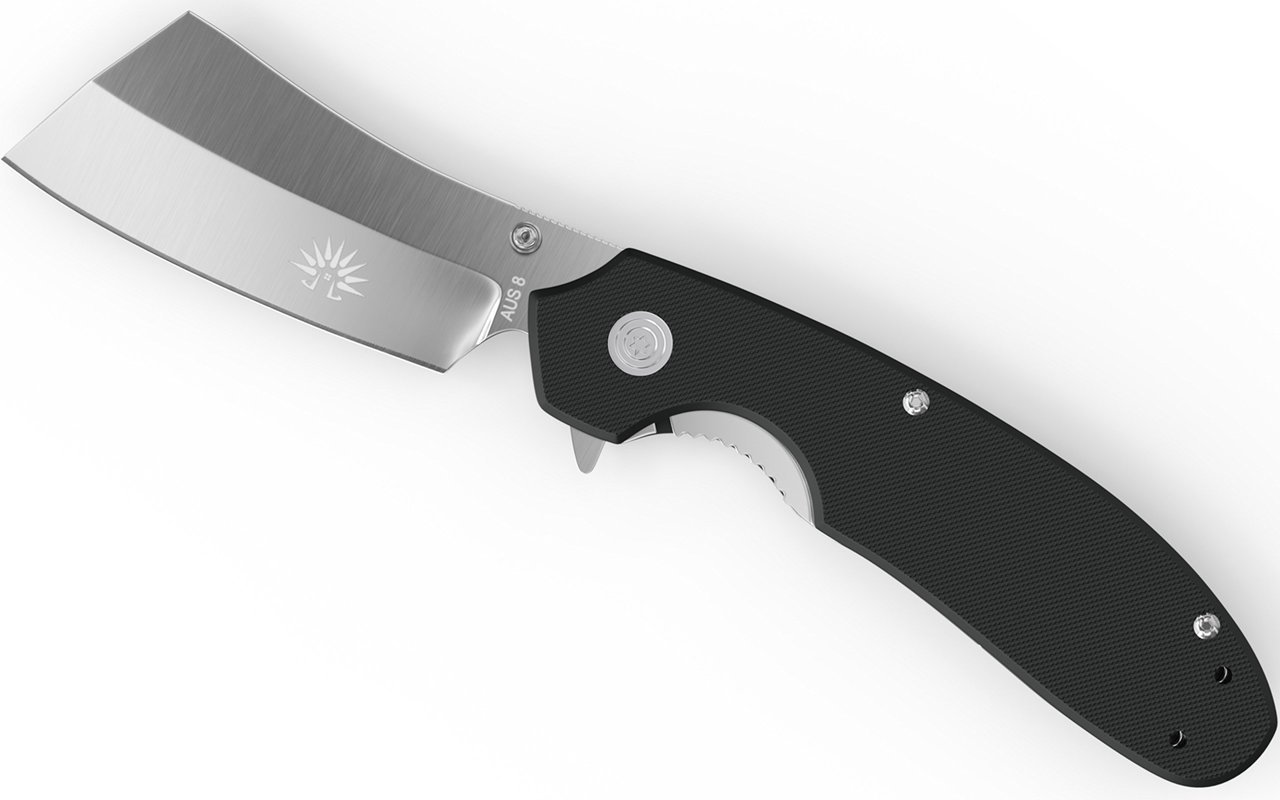 Some people might not know it, but the cleaver is one of the most versatile knives in the kitchen. Whether you're chopping vegetables, slicing sirloin, or crushing garlic, a cleaver is a great choice to get the job done. Now with the trend in cleaver shaped folding knives, there's no reason why you can't take this useful blade with you wherever you go.
Cooking on the go
It happens all the time, you're standing at the grill, and you decide to slice off a piece of steak to test it, but you forgot your knife in the kitchen. This will never happen if you carry a cleaver folding knife with you. Whether you're in your backyard, at a friend's barbeque, or on a camping trip, the convenience and performance of a cleaver blade will always be close at hand. Plus, the folding blade makes carrying these versatile knives so easy.
Not just for cooking
A cleaver folding knife isn't just for cooking though. These knives are great for just about any purpose like serving as your everyday pocket knife, camping, or even self-defense. A bad guy will do a double take when he sees a cleaver facing him. We've designed the blades with convenience and usability in mind, with options such as assisted opening mechanisms and clips to hold them securely in your pocket. Cleaver blades are larger and more durable than many thin utility knives too, making them the perfect choice for larger tasks.
Make a Statement
Carrying a cleaver blade makes a statement and sets you apart from the crowd. It's a great way to show your passion for knives and your knowledge of how versatile these knives truly are. At Off-Grid Knives, we share your passion and can answer all your questions so that you can buy with confidence. We are committed to providing you with the best buying experience possible, so reach out to us today and let us provide you with the right edged blade for your needs.