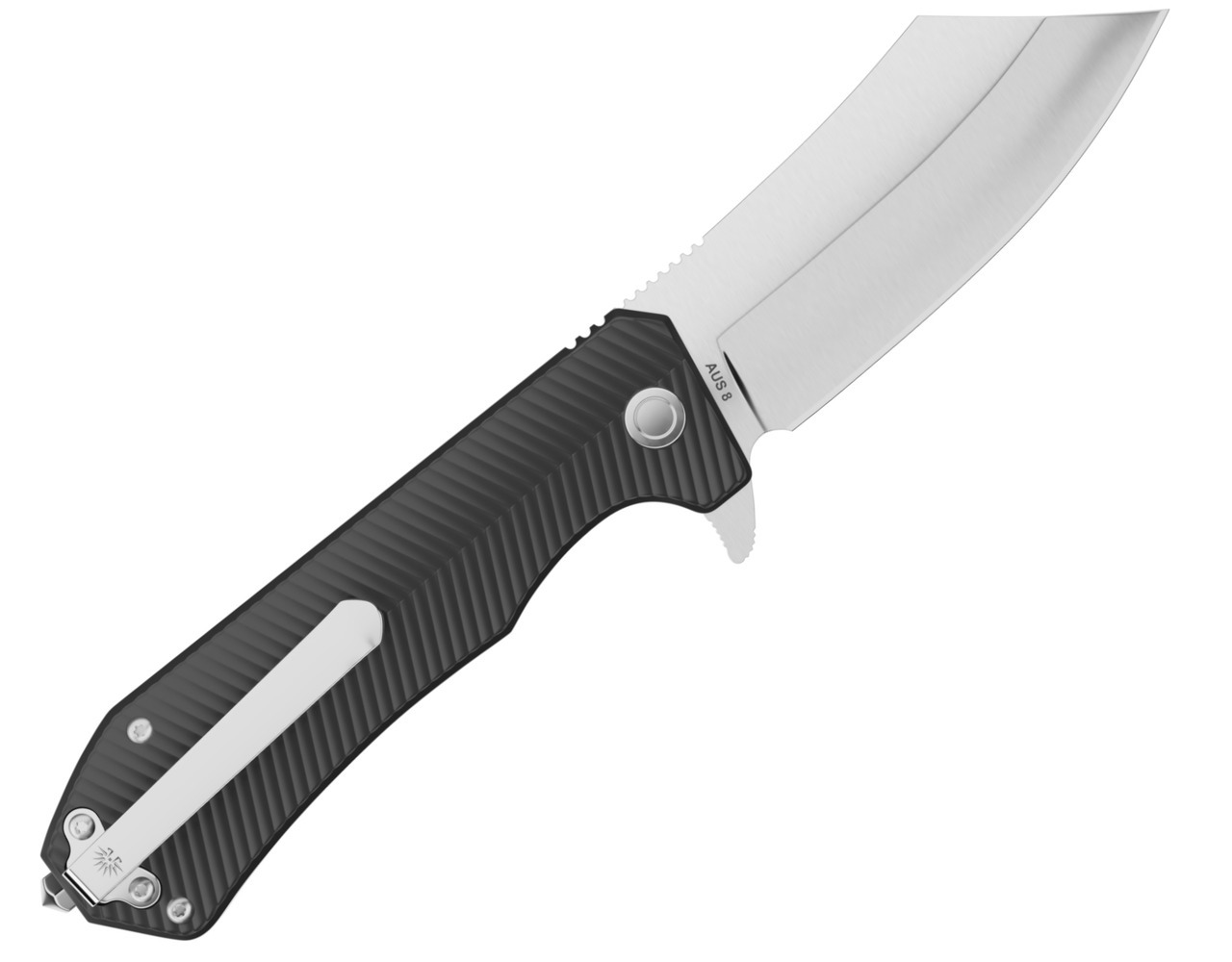 The iconic curved shape of a Tanto blade looks cool and works great, just when you need it. This ancient shape of the blade has been in production from the age of the Samurai right up to the modern day. A Tanto Japanese knife is made for piercing, delivering incredible pressure at its stabbing point, and can work well as a slashing and cutting tool.
Tanto Today
Modern Tanto blades feature a thick spine on the back of the blade, from tang to tip, providing increased strength. We incorporate the ancient wisdom, from which the tanto blade originates, and modern ergonomic understanding, to offer Tanto Japanese knives for Americans. Your Tanto blade still bears the resemblance of that ancient and distinctive style, which is a great conversation point, sure to attract a lot of attention to your knife. A Tanto Japanese knife is a great way to show off your taste and understanding of these ancient styles.
Off-Grid Tanto
We offer knives that are suitable for every-day-carry, and you can rely upon, wherever you are. Our knives use Aus 8 Japanese steel for optimum hardness, durability, and corrosion resistance. Different options are available, so whether you're looking for something that fits deep in your pocket, or lightweight knife or a glass-breaking handle, we have a Tanto Japanese knife for you. You can deploy the cool, stylish blade with one motion to use your knife at the moment you need it. Experienced survivalists, hikers, police officers and military professionals all understand the need for rapid deployment when the need arises.
Off-Grid Quality
Off-Grid manufactures all knives to a high standard. Our products can survive rough weather, tough use and long trails maintaining a hard edge and guaranteeing your knife works when you need it. Our mechanisms are safe and secure, which means you don't need to spend extra time worrying if your blade is locked open when you need to use it in a pinch. Additionally, we can provide a Tanto Japanese knife that stays secure when closed, so you won't get a nasty surprise in your pocket or backpack. We are committed to providing you with the best buying experience possible, so reach out to us today and let us provide you with the right edged blade for your needs.