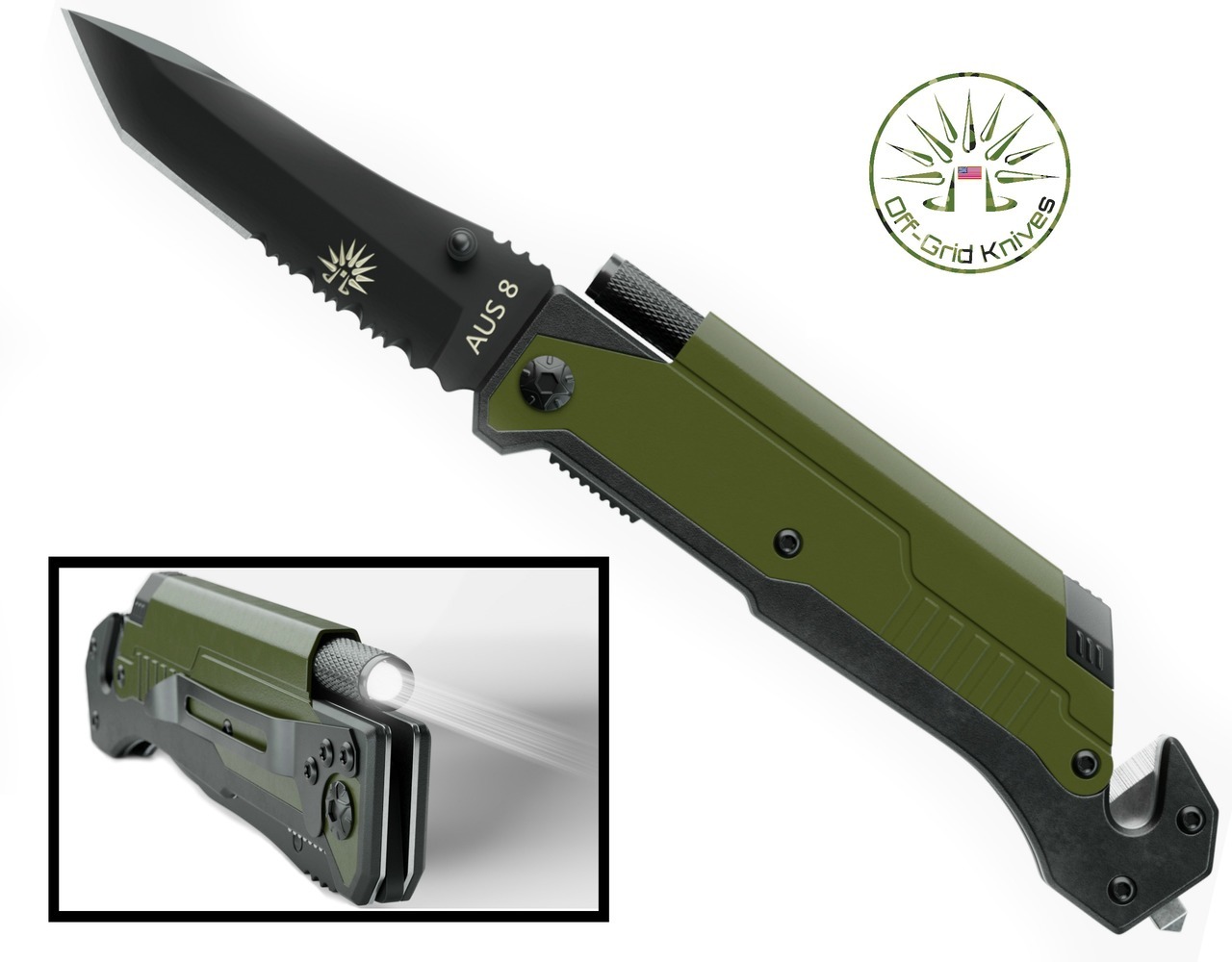 AUS-8 Tanto blades are perfect for combat situations. We offer a selection of AUS 8 Tanto knives with a range of different blades, so you should be able to find the perfect AUS 8 Tanto knife for you.
This includes the AUS-8 Tanto Blade Survival Knife, a 5 in 1 knife that is perfect for hiking, traveling and hunting. The spring assisted knife comes with a fire starter, an emergency glass breaker, a bright LED flashlight, a seat belt cutter, a sharpening stone and a custom sheath – so the owner of this knife will be prepared for most situations!
All of our fixed Tanto knives come with a sheath to protect the blade, so you don't need to worry about hurting yourself as you travel with the knife. Alternatively, you can invest in a flip blade that can easily be tucked away.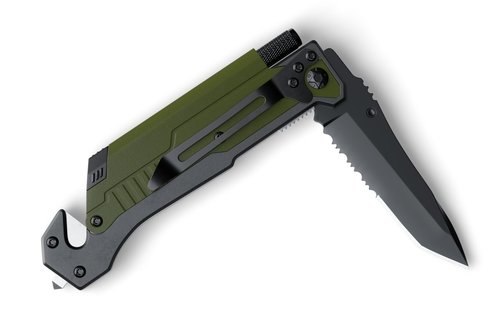 What is AUS-8 Steel?
AUS-8 steel is made in Japan, and it is considered to be a high-quality version of steel. The metal is treated with heat and then hardened to the correct level, which is normally around 58-59 HRC, and then the blade is ready to be used.
This process results in a high-quality steel blade that is very tough and durable. The steel also has a higher level of corrosion resistance, so it is less likely to be affected by rust or the elements. AUS-8 knives are well known for their edge retention as well, which means that they don't need to be sharpened as regularly as normal steel knives.
So if you need a new knife, take the time to see if we have the ideal AUS-8 Tanto blade survival knife for you.
We are passionate about what we sell and are always looking for ways to improve our products and customer service. Contact us today if you have any questions, suggestions, or concerns about purchasing our products.