A glass breaker knife can be very handy in an emergency, especially car accidents. Breaking auto glass is not easy. This type of glass is very thick. Using your knife handle will likely only crack the handle and perhaps crack the glass.
If you try to use the tip of your blade, the tip will more likely break off than break through the glass.
With the right type of every-day carry knife, however, you can be prepared for any sort of emergency, while still carrying a blade for regular use.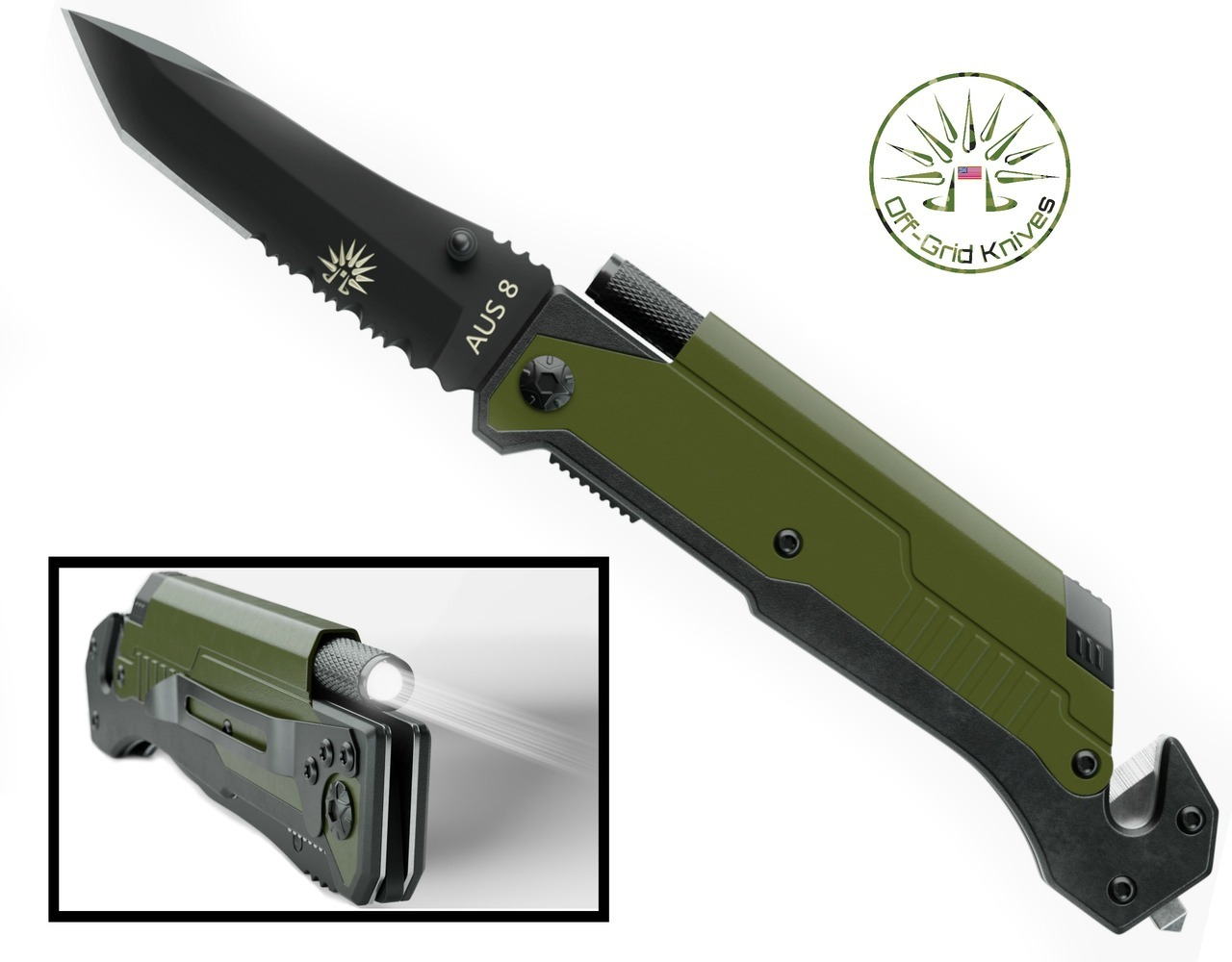 Types of Glass Breaker Knives Available
One popular survival knife with a glass breaker is our 5 in 1 spring assisted, aus-8 tanto blade survival knife. Ths knife not only comes with a glass breaker, but has a fire starter, LED flashlight, seat belt cutter, and a custom sheath with a sharpening stone.
This is the perfect knife to carry on your person or keep in your glove box. The tough, tungsten alloy glass breaker will help ensure you can escape from your vehicle under any circumstances.
Our Seadog reverse tanto flipper knife has a G10 handle. The glass breaker on the backend is made of tungsten alloy, the same material used in armor-piercing ammunition. The handle is intentionally thicker than normal, so you can use the glass breaker portion with or without gloves.
No matter if you are left or right handed, the tip-up right & left clip mount allows easy access from your pocket.
The Off-Grid Tactical Pen makes a great traveling companion. It is a pen that provides great protection with a tungsten alloy tip that can burst out glass or help defend you from an attacker. It includes a snap-on cap and has a replaceable ink cartridge.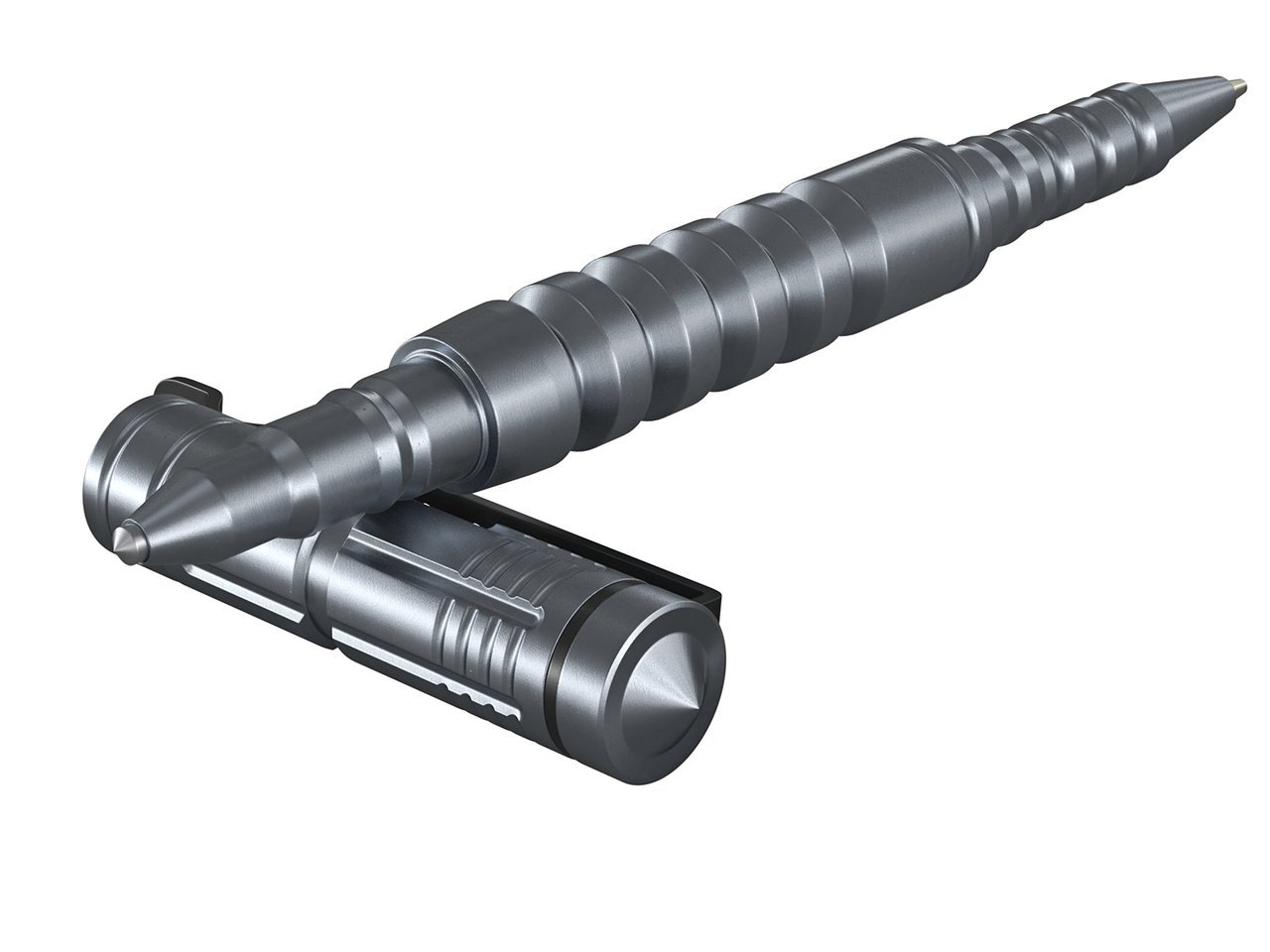 Stop By Our Online Store
If you have any questions about our products and or want help with a purchase, call us, and we will be happy to help.