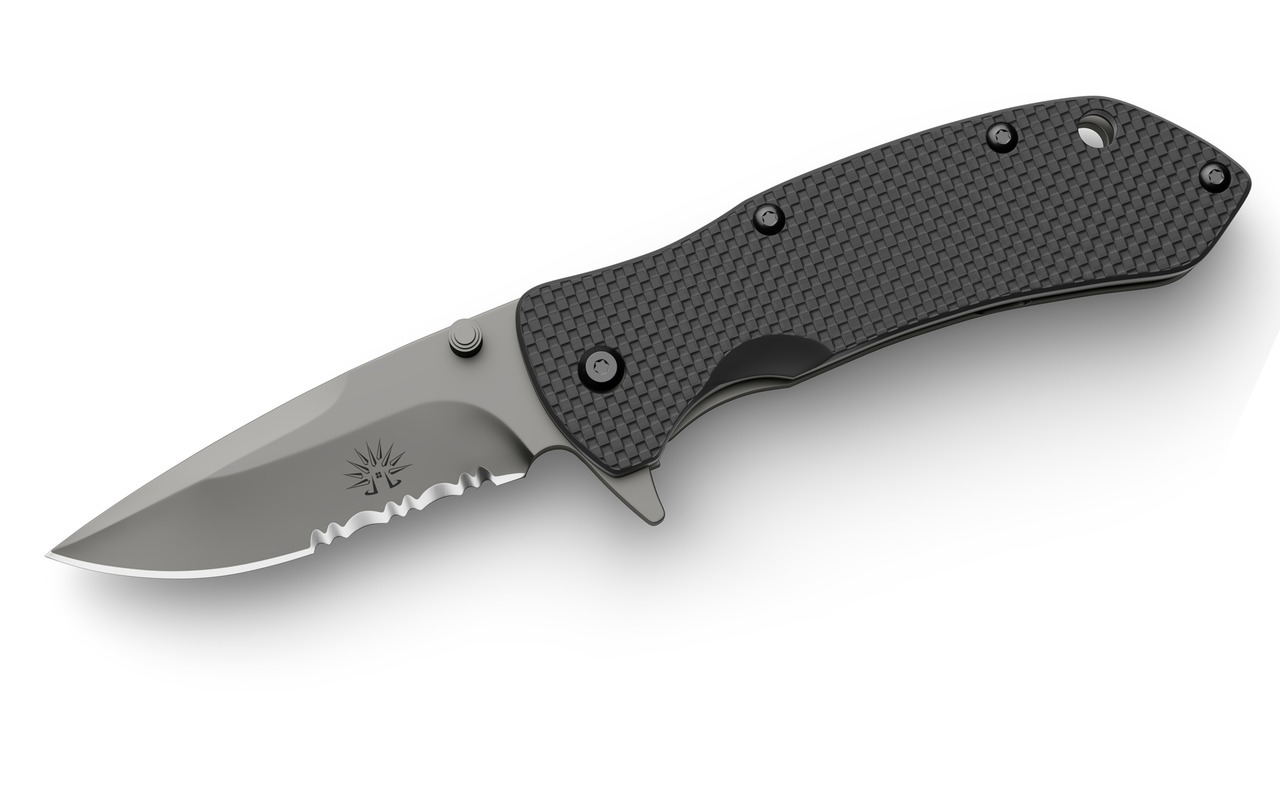 At Off-Grid Knives, we are your experts for a variety of folders, including tactical, survival, and everyday carry. We design our knives ourselves and work with our suppliers to keep our costs low, so we can pass the savings on to you. If you're looking for top-quality knives for sale at affordable prices, check out some of our collections online.
Spring Assisted Flippers
Our flippers are made from quality cryogenically treated AUS-8 steel for extra toughness with an all-weather ergonomic grip to keep it in your hand where it belongs. You'll be able to open these flipper blades with lightning quickness using only one hand for easy deployment. Check out our tactical Rapid Fire models or the distinctive and aggressive looking Hawkbill Tanto Flipper; you won't be disappointed.
Compact Collection
Our compact collection knives pack a lot of power in a smaller package. They're built to be lighter for easy carry, but they aren't short on options or toughness. Built with AUS-8 steel like our other knives, they'll stand up to plenty of abuse. These folders won't let you down and come with clips and lanyard holes for varied carrying options.
You'll be impressed with the heft of the Fat Boy knife given its compact size and the versatility of the All Day Nano in this category.
Everyday Carry
When it comes to EDC, you can't go wrong with a folding knife. With features such as serrated blades, spring assisted opening, AUS-8 steel blades, and even an emergency glass breaker on some models, you'll be able to handle just about any task that comes your way. If you're up for it, add a little badass to your everyday carry blade with the Cleaver Flipper or the Hawkbill Flipper. When you carry one of those blades, you'll be making a statement, and you'll be the envy of your fellow knife enthusiasts.
We are passionate about what we sell and are always looking for ways to improve our products and customer service. Contact us today if you have any questions, suggestions, or concerns about purchasing our products.