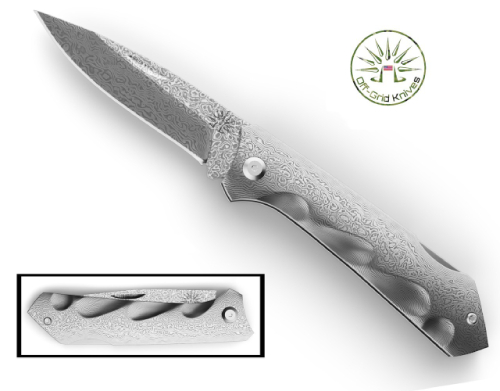 Whether you're at home, on the road, or on the trail, your survival can be at stake anytime and anywhere. The more tools you have at your disposal, the more likely you'll make it home safely. Being prepared with a flashlight survival knife from Off-Grid Knives is a great way to increase your chances of surviving a desperate situation. Our 5 in 1 Survival Knife is packed with options to get you and your family out of tight spot, so read on to learn more.
The Blade
Let's start with the blade. This knife is equipped with a semi-serrated, tough as nails 3.5-inch tanto blade made of AUS8 steel that's corrosion resistant and keeps a sharp edge. It's deployed using a right thumb stud and a spring assisted mechanism that gets you ready for action with a single hand and at lightning speed.
The Features
The Off-Grid 5 in 1 is packed with features, so you won't be reaching for other tools with this knife in your hand. A powerful LED flashlight illuminates whatever you're working on, leaving your other hand free to complete the task at hand.
If you're faced with an auto emergency, its glass breaker and seat belt cutter can save lives. It also comes with a detachable ferrocerium rod to start a fire and stave off hypothermia.
If all that wasn't enough, it's housed in a durable nylon sheath that holds a sharpening stone, so you'll always have a sharp edge in the field.
Home or Off Grid
This knife is a keeper. In fact, it's a great idea to have an extra in your glove box because you never know when disaster will strike.
Our customer service team is ready to answer all your questions about this awesome survival knife and all our great blades. We are committed to providing you with the best buying experience possible, so reach out to us today and let us provide you with the right edged blade for your needs.