Some folks prefer fixed blade knives, and others prefer folders. Both types have their advantages and disadvantages, but when it comes to ease of carrying and concealment, you can't go wrong with an Aus 8 folding knife.
With a deep carry clip, your blade will be stowed safely and securely in a pocket or from your belt, ready for action whenever you need it. Read on for more great options available on folding knives today.
Folder Features
Arguably the most important feature on an Aus 8 folding knife is the locking mechanism. Not all folding blades lock in place when they're open, so if you're going to use your knife for more than light duty tasks, you should opt for a locking model.
Many of our Off-Grid blades use a rock-solid liner lock mechanism so you can safely perform tough tasks in the field. With this type of lock, a section of the liner snaps in behind the open blade, securing it in place until you're ready to close it.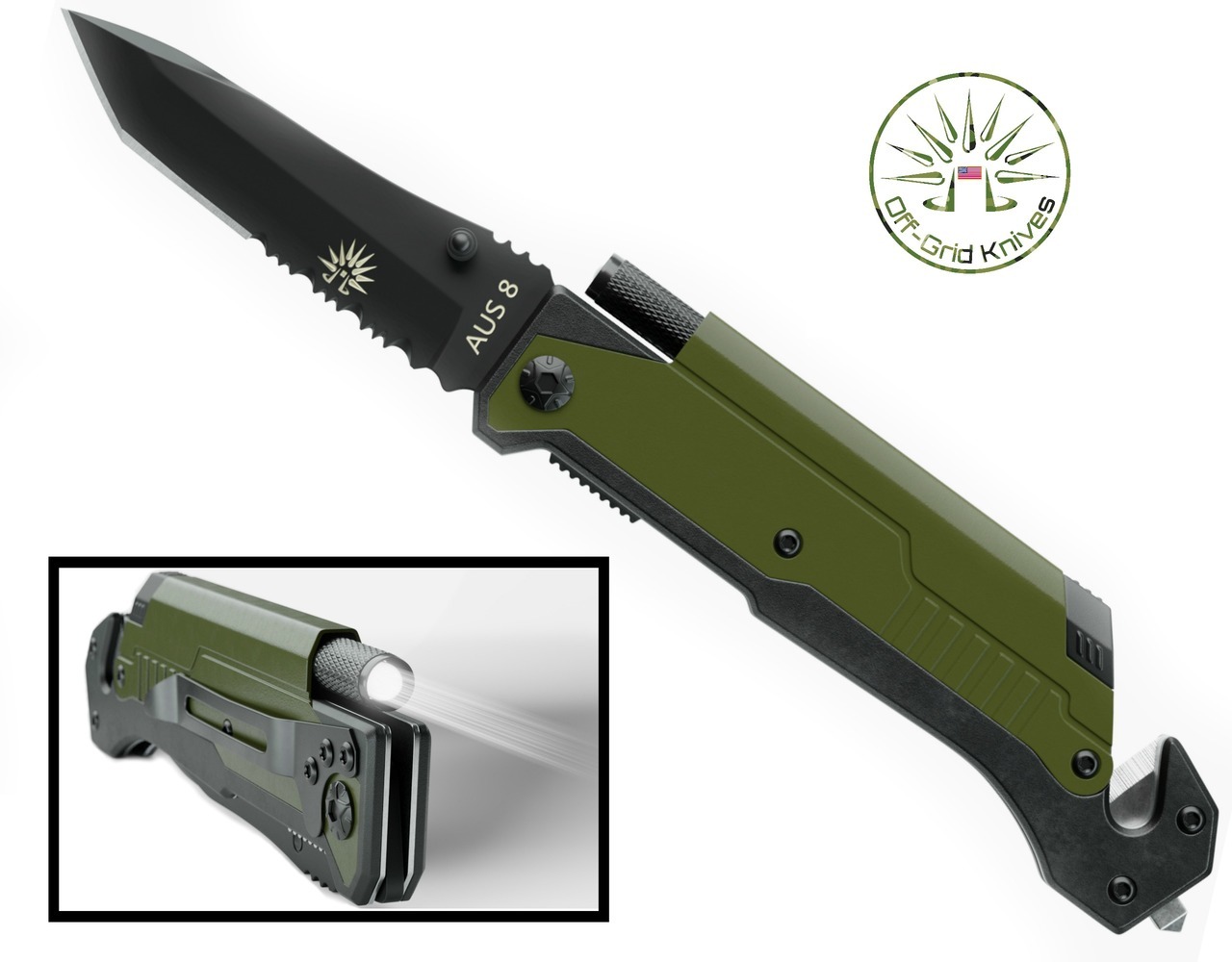 Deployment Speed
In addition to comfort and ease of concealment, why not add lightning fast deployment too? With our spring assisted flipper models, you'll have the blade ready for action in a flash, which is essential for self-defense and even everyday tasks also.
As a bonus, the flipper design lets you open the blade with one hand. If you don't think that's a big deal, wait until you're up on a ladder and need to open your blade. The option to open it single-handed could be the factor that keeps you safely on the ladder until you're ready to come down, by choice.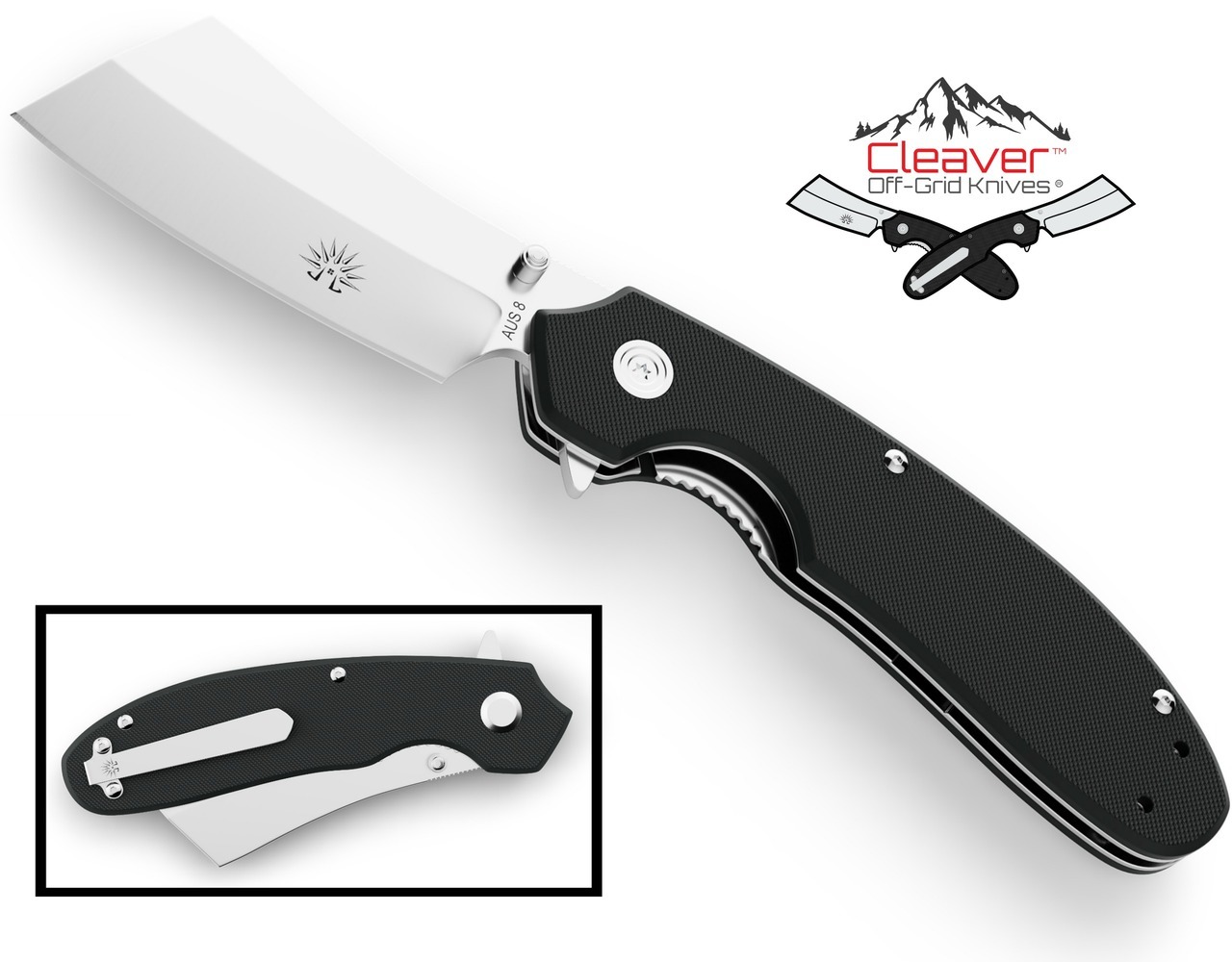 Off-Grid Excellence
At Off-Grid Knives, we specialize in folding knives that are designed to provide you with years of reliable service and at an affordable price. We are passionate about what we sell and are always looking for ways to improve our products and customer service.