Really boost your equipment and tools game with a tactical keychain carabiner - also known as the Tactical Spinner carabiner. Attach the carabiner to your clothing to carry knives and other tools. Open a bottle with the added bottle opener function, and for extra fun, the Tactical Keychain Carabiner has a spinner that runs smoothly for up to five minutes: practical and entertaining.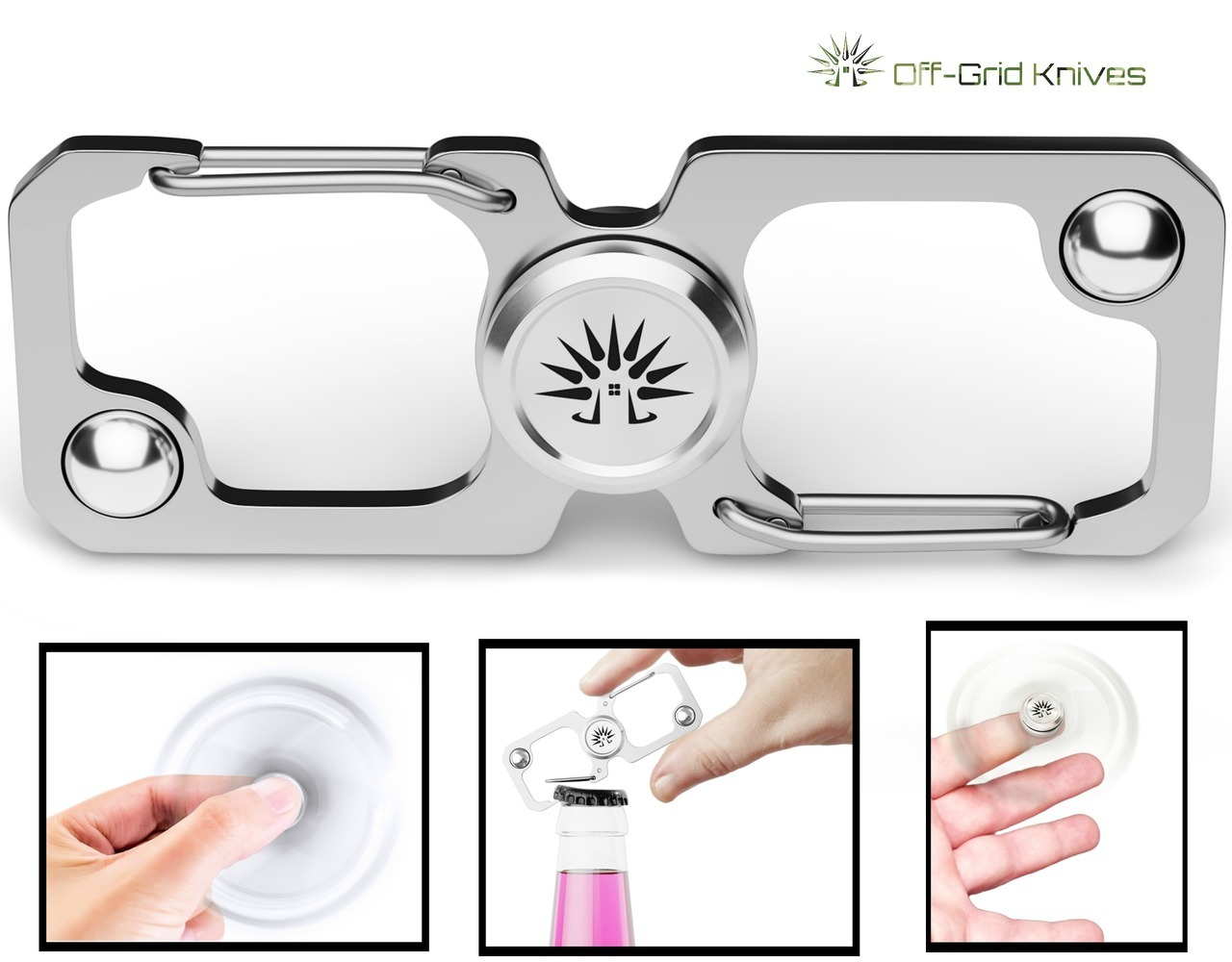 The facts
Made from high-quality Japanese steel, this tactical keychain carabiner is built to last. In addition to the robust build, the spinner function is super quiet to not to disturb those around you, and this means, you can spin undisturbed for hours.
Add the tactical keychain carabiner to your keys, and never be without a bottle opener, spinner, or tool to hold your equipment again.
What makes a keychain carabiner tactical?
The bottom line is that they should be designed to deal with extreme situations that most regular carabiner can't handle.
Whether it's for carrying equipment, practicality or entertaining, today's tactical keychain carabiner is a versatile tool for everyday use.
We designed this tactical keychain carabiner with durability in mind, and it has proven its worth in the field, so you know you're getting a great tactical keychain carabiner that won't let you down. Be sure to check out our other tactical tools, including knives, as well; you won't be disappointed in the quality of our blades and our top-notch customer service.
Our clients include military and law enforcement personnel who know good quality knives and accessories, including a tactical keychain carabiner when they see them. At Off-Grid Knives, we design our blades and equipment to stand up to the rough conditions they see on the job, so they'll perform at a high level guaranteed.
If you have any questions about our products and or want help with a purchase, call us, and we will be happy to help.