Whether you're new to the world of compact everyday carry knives or you have an extensive collection of blades already, we have the knife you're looking for. Whether you've got a backpacking trip coming up and you need a lightweight folder to handle whatever pops up while you're on the trail. Or, perhaps, you're looking to add a distinctive blade that will set your collection apart from the crowd. Either way, you can't go wrong with one of our compact everyday carry knives.
Off-Grid Quality
We start with the Japanese AUS8 steel and apply cryogenic treatments to make our blades durable and capable of holding a sharp edge, too. Then, we attach those blades to tough-as-nails handles crafted from G10 and reinforced fiberglass to produce a top-quality knife that will prove its worth in the field for years to come.
To ensure true quality, we offer a lifetime replacement guarantee and excellent customer service. For that reason, you can be confident that the Off-Grid knife in your hand is going to get the job done time after time.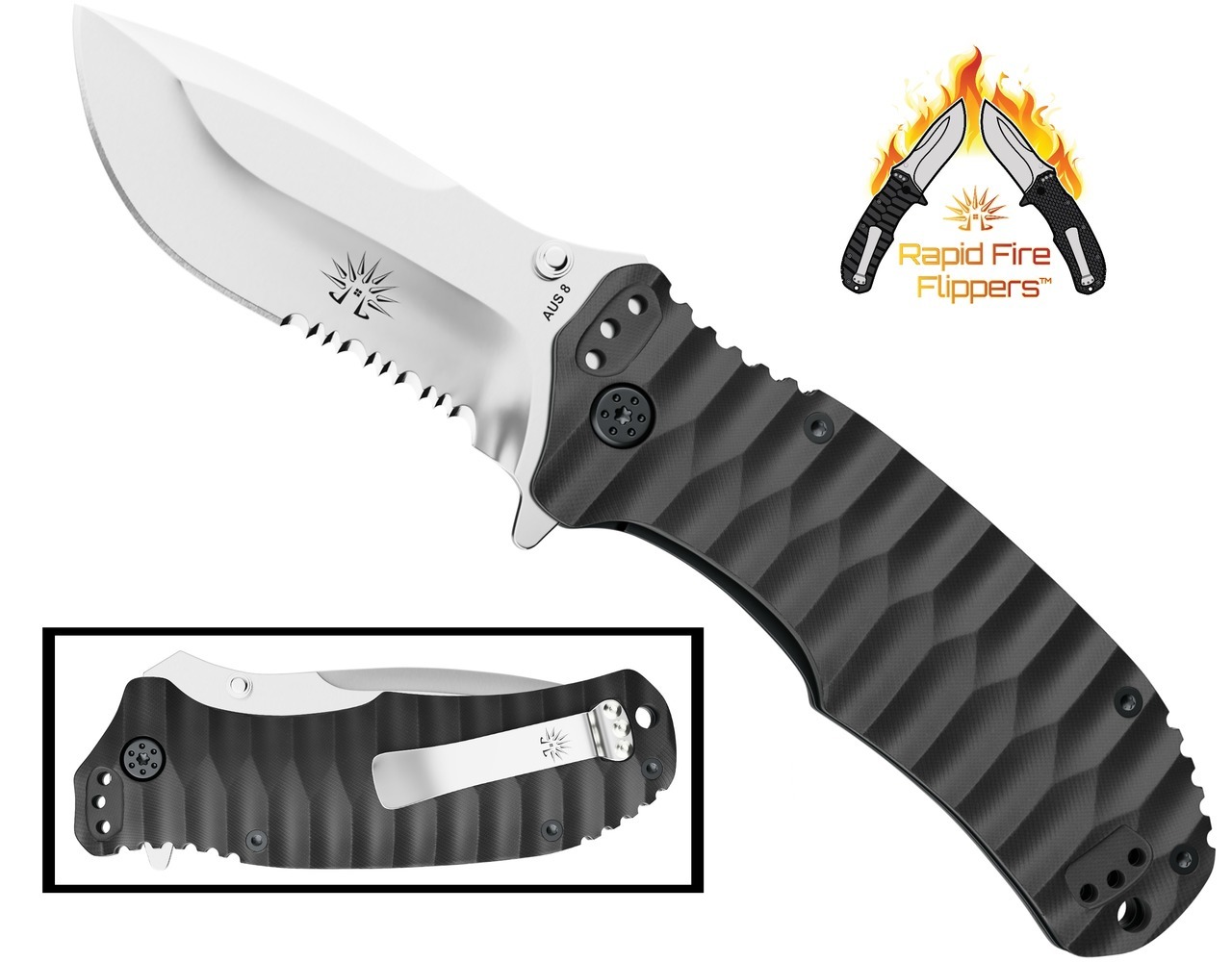 Off-Grid Style
When you're ready to take your collection to the next level, check out some of our eye-catching styles like the Cleaver Flipper, the Hawkbill Tanto Flipper, or even, the Hawkeye Neck Knife. These distinctive blades are sure to impress with their attractive design, and you might adopt one of them as your everyday carry knife.
Off-Grid Value
We design our blades to look good and perform at a high level. Most importantly, you'll find these blades at a better price than you'll find elsewhere. We're a small American business, and we design our compact everyday carry knives in-house.
We are committed to providing you with the best buying experience possible, so reach out to us today and let us provide you with the right edged blade for your needs.