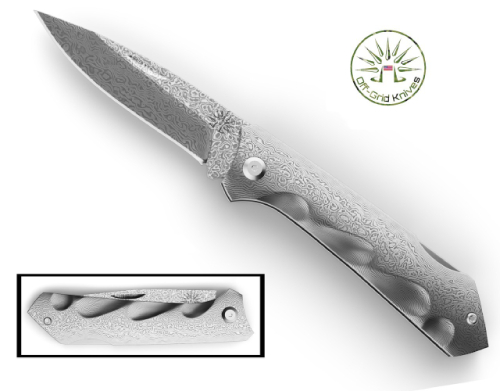 When the liner lock was invented, folding knife design took a big leap forward. With a liner lock knife, you get the convenience of a folder with the safety of a blade that will stay open due to the liner lock's ingenious design. Folders without a locking mechanism are available, and they have their place in the market, but locking folders continue to gain in popularity.
How does it work?
The liner of a folding knife rests in the handle where it covers and protects the blade when the knife is closed. With a liner lock knife, as soon as the blade is fully opened, a section of the liner locks behind the pivoting end of the blade, keeping it in the opened position. To close the blade, the user must manually push the locking section to the side, allowing the blade to pivot back to the closed position. There are other locking mechanisms out there, but the liner lock is popular for a reason, because it works, and it works well.
Advantages
The obvious advantage of any locking mechanism in a folding knife is safety. We can all agree that keeping the knife open when we want it to stay open is important. Another advantage a liner lock blade is that it can be closed with one hand. Opening, operating, and closing the knife with a single hand leaves the other available for different tasks, such as holding down someone's arm as you dig out a splinter.
The Off-Grid Online Experience
Our goal is to provide you with the best customer service in the industry to make your online buying experience with us as pleasant as possible. We stand behind our blades with a lifetime replacement guarantee too. We're a small American family owned business, and we pride ourselves in treating our customers like family.
If you have any questions about our products and or want help with a purchase, call us, and we will be happy to help.