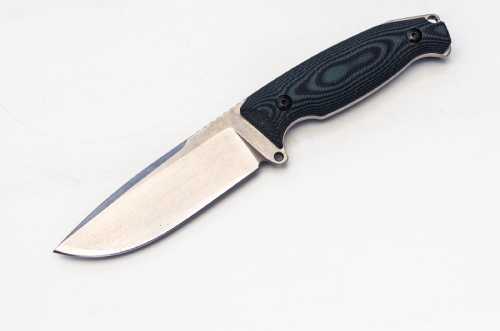 A perfect survival knife is an absolutely essential piece of kit in any serious man's everyday carry.
Versatile, lightweight, and discreet, a survival knife can potentially help in a variety of situations.
Survival knives – as with any other knife – need to have the perfect balance and weight. We all know that great feeling when you find that magical piece of equipment that just clicks with you and has the right look and feel.
But finding the perfect knife can be difficult.
We can help.
Express Yourself and Fit Your Needs
As with any other piece of your EDC (every-day carry), you will want a survival knife that provides you with the functionality that you may need at just a moment's notice, and a knife that has the right look and feel. The specific needs and uses will vary from person to person.
Here at off Grid Knives we offer a range of survival knives, all top-quality blades, to help you make the right choice.
Whether your EDC items are defined by their color, functionality, or material, we have you covered.
Never Sacrifice Performance
When a person decides to buy custom survival knives online, they may be worried about the quality of the knife. Many people presume that given the components need to be built and styled to order, there will be sacrifices that are made when it comes to the quality and function of the blade.
But with Off-Grid Knives, that couldn't be further from the truth. Every single one of our custom survival knives is crafted to provide you with a blade you can rely on no matter what the situation.
We are committed to providing you with the best buying experience possible, so reach out to us today and let us provide you with the right edged blade for your needs.