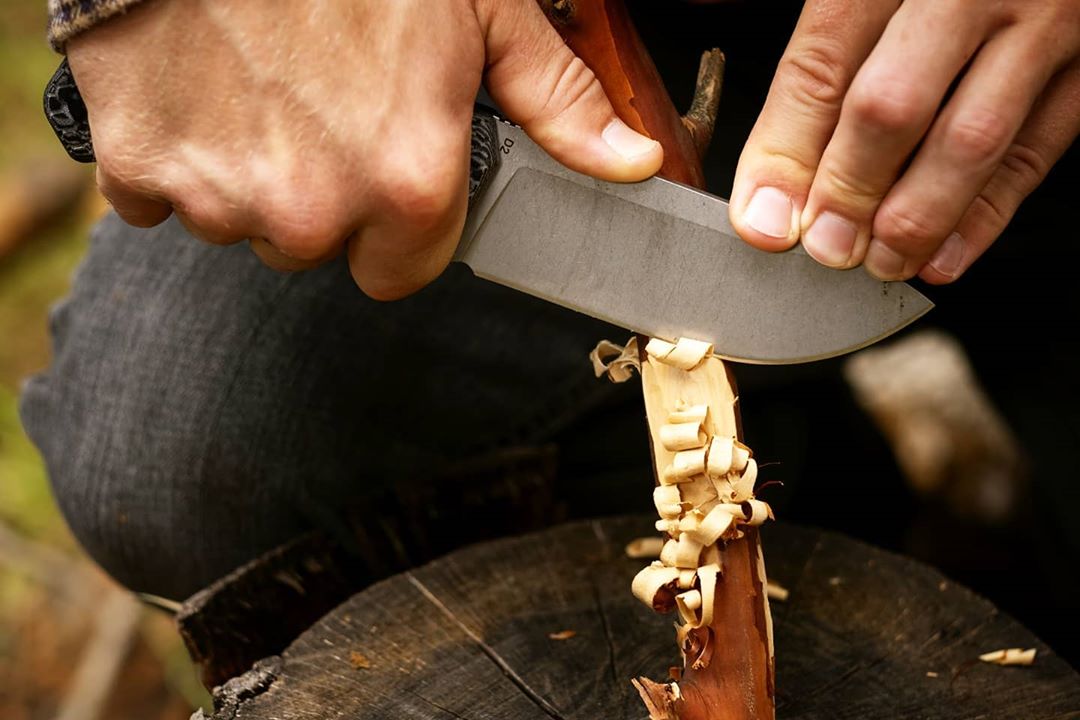 When you head out into the wilderness to go camping, you're probably only thinking about fun and relaxation, not about what could go wrong. But the fact is, that relaxing day in the woods can turn into a desperate situation in a flash, and your everyday pocket knife might not be up to handling tough survival tasks. It's a great knife that's been with you for years, but chances are it wasn't designed for all the heavy-duty jobs that camping can throw at you.
Camping Features
Think about all the ways you use your everyday knife at home, now imagine performing those tasks out in the woods. Out there, all your other tools are back home, and a trip to the hardware store is not an option. If you're camping knife fails, you'll be in a tough spot, so that's why you need one designed with camping and survival in mind. You might need it to split firewood or to pound in a tent stake or even to test that piece of steak on the grill.
Survival
Don't forget about the elements either, because mother nature will test you at some point when you're least expecting it. You need a knife with an all-weather grip that will be secure in your hand and stand up to harsh conditions and come back for more.
Of course, a knife won't keep you alive if you don't have it with you, so find one that you are comfortable carrying. Whether you prefer carrying in your pocket, on a belt, or even with a lanyard, there are plenty of options available online at Off-Grid Knives.
Buying online
Buying a camping knife online is easy with us. We pride ourselves in providing top quality customer service to help you find the blade that's right for you, and we back up our knives with a lifetime guarantee.
If you have any questions about our products and or want help with a purchase, call us, and we will be happy to help.