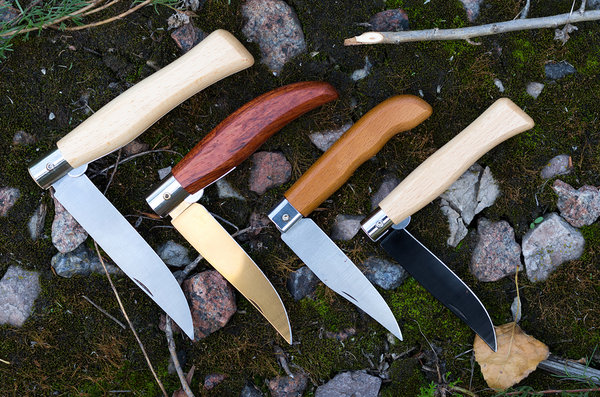 The knife a person chooses to carry says much about them. Classic pocket knives are perfect for any occasion. A tactical knife has a time and a place, but at the work party, or at a business meeting, it doesn't belong. A classic pocket knife is a gentleman's blade, one that speaks of cool sophistication in a working form. Discreet, handy, and perfect as an EDC knife.
Features of a Classic Pocket Knife
A classic pocket knife can be known as much by what it doesn't have, as by what it does. No flippers, no assisted opening, or automatics. No ball bearings, no textured grips, and very few locking systems.
Instead, classic pocket knives are known for smooth wooden handles, clean lines, and effortlessness. This is the kind of knife your grandfather would have passed down to you. The blades feature a single straight edge from handle to tip. The tips might vary, but the clip point blade and the normal blade are two of the classiest tips you'll find.
Why Choose a Classic
Choose simplicity personified with a classic pocket knife. You'll never worry about causing a scene if you need a knife for a moment, and the right knife will only enhance the suit. The classics never go out of style and make a fantastic everyday carry for the discerning gentleman.
Always be prepared, no matter the situation, with a classic, timeless, folding knife. There are many situations where a tactical folding knife is too loud, or out of place, but not for classic pocket knives. These knives are subtle and say as much about the person using it as it does about the clothes they wear.
We are committed to providing you with the best buying experience possible, so reach out to us today and let us provide you with the right edged blade for your needs.