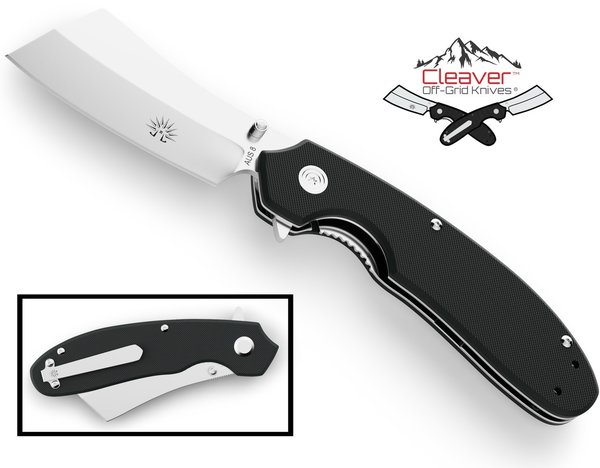 When shopping for a new everyday carry, a style that is growing in popularity is the spring assisted cleaver flipper knife. Combining the slicing prowess of a cleaver with the functionality of a pocket knife, they are great looking blades. Knife enthusiasts will love this new offering and the merging of ideas and styles.
What are Cleaver Flip Knives
Cleavers are usually used in the kitchen for chopping, slicing, and cutting vegetables and meats. Most often you can see them being used in Asian restaurants, though others are finally catching on to the myriad uses of cleavers.
Now, cleavers are being produced by reputable knife makers, in a pocket knife form. They have all the benefits of traditional cleavers in a small, easy to carry form. Cleaver flipper knives are becoming more and more popular as people enjoy the versatility and function of these blades.
Why Choose Spring Assisted
Spring assisted knives have a thumb stud or flipper to start the blade opening, then the spring takes over. They're quicker and easier to open than the standard flip knife, and can usually be operated with either hand. This isn't always the case, so if you're a lefty, make sure to check that in the specifications. This gives you the same ease and speed of opening as an automatic, and they are safer. Some states prohibit the use of spring assisted over 2.5 inches in length, so be sure to check that before you buy.
An excellent example of a spring assisted cleaver flipper knife is Off-Grid Knives' OG-950. This is made from AUS8 steel and comes with all the features that a great pocket knife should, such as a G-10 handle. This does have both left and right-handed opening as well.
If you have any questions about our products and or want help with a purchase, call us, and we will be happy to help.