If you're the type of person who loves speed, then a rapid fire assisted flipper knife will be perfect for you. Whether you're faced with a challenge from an intruder, a tough task around the house, or you just like practicing with your knife, the faster you can deploy the blade the better.
This category of knife is extremely popular and for a good reason. You won't be disappointed with the lightning fast deployment action of these folders.
Deployment Methods
At Off-Grid Knives, we like to give you options. When it comes to opening your folder, we've designed many of our models to have two methods of deployment. You can use a flipper lever located along the centerline of the blade or a thumb stud located on each side of the blade. By using either your index finger on the flipper or your thumb on a stud, you'll have options for opening single-handed, and with either hand as well.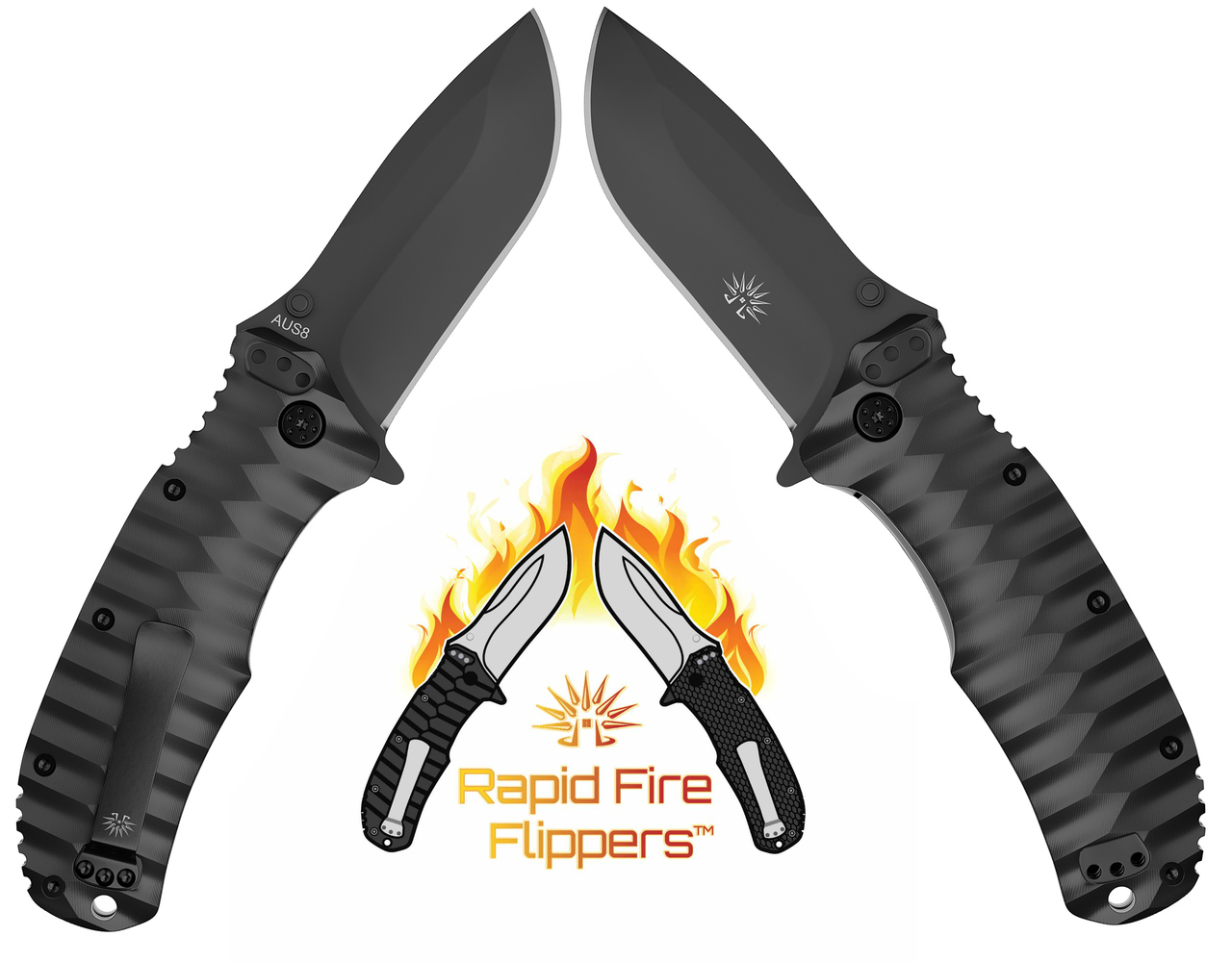 Off-Grid Rapid Fire
Our line of Rapid Fire knives is designed and built with high-speed tactical performance in mind. Each model employs an impressive cryogenically treated AUS8 steel blade that will keep a razor-sharp edge and resist corrosion.
You'll be impressed with the handles on these models too. Made from G10, they are super grippy and will stay in your hand in all conditions. These blades are great for camping, hunting, hiking, and even everyday carry.
Off-Grid Knives
At Off-Grid, our goal is to produce top quality knives at affordable prices that will provide our customers with lasting value for years to come. We take pride in our blades and our customer service, so you can be sure you'll have a great buying experience with us. If you have any questions about our products and or want help with a purchase, call us, and we will be happy to help.