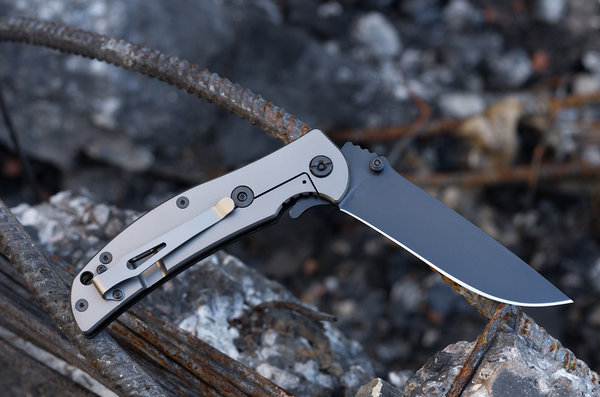 If you're looking for a knife that opens easier than a folding knife, but can't get, or don't want, an automatic knife, consider the Kershaw spring assisted knives. With a spring assisted knife you don't have to pry at the blade in an attempt to open it. It only takes a bit of practice for the motion becomes automatic, and you can open the knife quickly and smoothly.
What Does Spring Assisted Mean?
Also called 'flip assisted,' spring assisted knives are quicker and easier to deploy than a standard folding knife. Basic folding knives usually have a small indent in the blade to make it easier to grab and open, but can still be difficult and clumsy.
A spring assisted knife has small thumb studs or a flipper close to where the blade meets the handle. Once you begin the motion, the tiny spring takes over and opens the blade the rest of the way.
Features of a Kershaw Knife
Kershaw knives are made with the finest quality materials and follow rigorously tested designs to bring you a superior knife every time. Whether the knife is used as your everyday carry or is a specialty spring assisted as a gift, you know it is made to the highest standards.
Kershaw spring assisted knives use their patented SpeedSafe mechanism to make each knife quick and easy to open every time. With a resilient lockup system, you don't have to worry about the blade folding closed while you're using it.
Because we are dedicated to bringing you the best quality blades, Off-Grid Knives only works with high-quality knife makers, like Kershaw. No matter the style of blade you're looking for, let us help you find the Kershaw spring assisted knives you need.
If you have any questions about our products and or want help with a purchase, call us, and we will be happy to help.