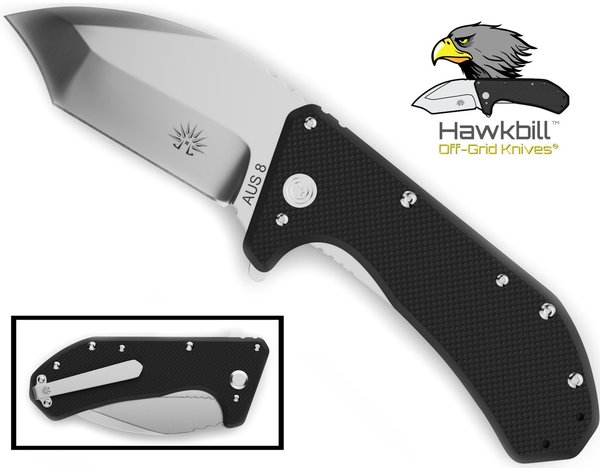 When talking about hunting knives, most people assume it will be a fixed blade, because that's what it's always been. Now, it's possible to find folding blade hunting knives that are as sturdy as the fixed blade, with the addition of being easier to carry around. Many of them could easily be used as an everyday carry.
Features of a Folding Hunting Knife
There are a few things every folding hunting knife should have, in order to ensure you have the best experience and make the most out of the knife. Make sure the blade has thumb studs, or a flipper, to conveniently open the knife single-handed. It's also important for those studs to be located for both left and right-handed opening.
A spring assisted open will make the knife even easier to access, and you can have the knife out and ready almost as quickly as a fixed blade. The closing should be raised slightly, to be easier to close one-handed. The blade should have a strong locking mechanism when it's open, ensuring that there are no accidents.
The style of the blade, and the materials used to make it will depend entirely on what you need the knife for. Most hunting knives have a better edge retention than some other blades, but if you're a competent sharpener, this isn't an issue. Most importantly, the steel should be tough, and abrasion and corrosion resistant.
Why Choose a Folding Knife
First, a folding hunting knife is easy and convenient to access, it's already clipped inside your pocket. It eliminates the need for a sheath, as the edge is tucked safely away in the handle. This is especially useful since some hunting knives are not supplied with a sheath. Having a slightly smaller knife means more room for other necessities, and a little less weight to pack.
If you're looking for a new hunting knife, as well as an EDC knife, it's a simple thing to go for folding blade hunting knives. You know they're great quality, tried and tested design, and you'll never forget your favorite knife at home.
If you have any questions about our products and or want help with a purchase, call us, and we will be happy to help.