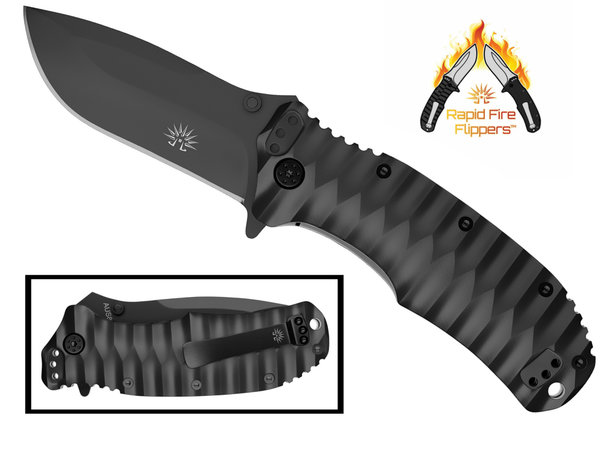 Pocket knives are one of the most popular knives for an everyday carry. It makes sense then that we would want camping pocket knives, with that extra bit of durability to survive the harsher outdoor conditions.
What to Look for in a Pocket Knife
Pocket knives have so many styles and so many extra features that it's difficult to know where to start. The very fact that it's for camping gives us a place to begin looking for useful features.The first thing to start with is steel. Most pocket knives are made with stainless steel, as carbon is a little too brittle to be used in a small knife. A higher quality stainless steel means one that is rust and corrosion resistant, has better edge retention, and is tough and durable.
An assisted open means that you can open your knife single handed, but if you're a lefty, it's important to make sure they're both left and right handed. A non-slip handle is essential, particularly one that can also be used while wearing gloves.
Who Could Use It
Hunters, campers, survivalists, and preppers could all benefit by keeping a sturdy folding knife on them. Anyone who needs a go-bag, or carries their world on their back, like trekkers and backpackers, can feel a lot more secure, knowing they have a solid knife with them.
Many people, particularly those in rural areas, carry a pocket knife as a matter of course. Most don't even think of it as an everyday carry; rather, it's more important than their wallet. For those folks, a knife that is built to handle the rigors of camping is the only way to go.
At Off-Grid Knives, we pride ourselves on the quality of the blades we carry, and the knife makers we work with. Let us help you find the right knife, and the best edge, for you.
We are passionate about what we sell and are always looking for ways to improve our products and customer service. Contact us today if you have any questions, suggestions, or concerns about purchasing our products.