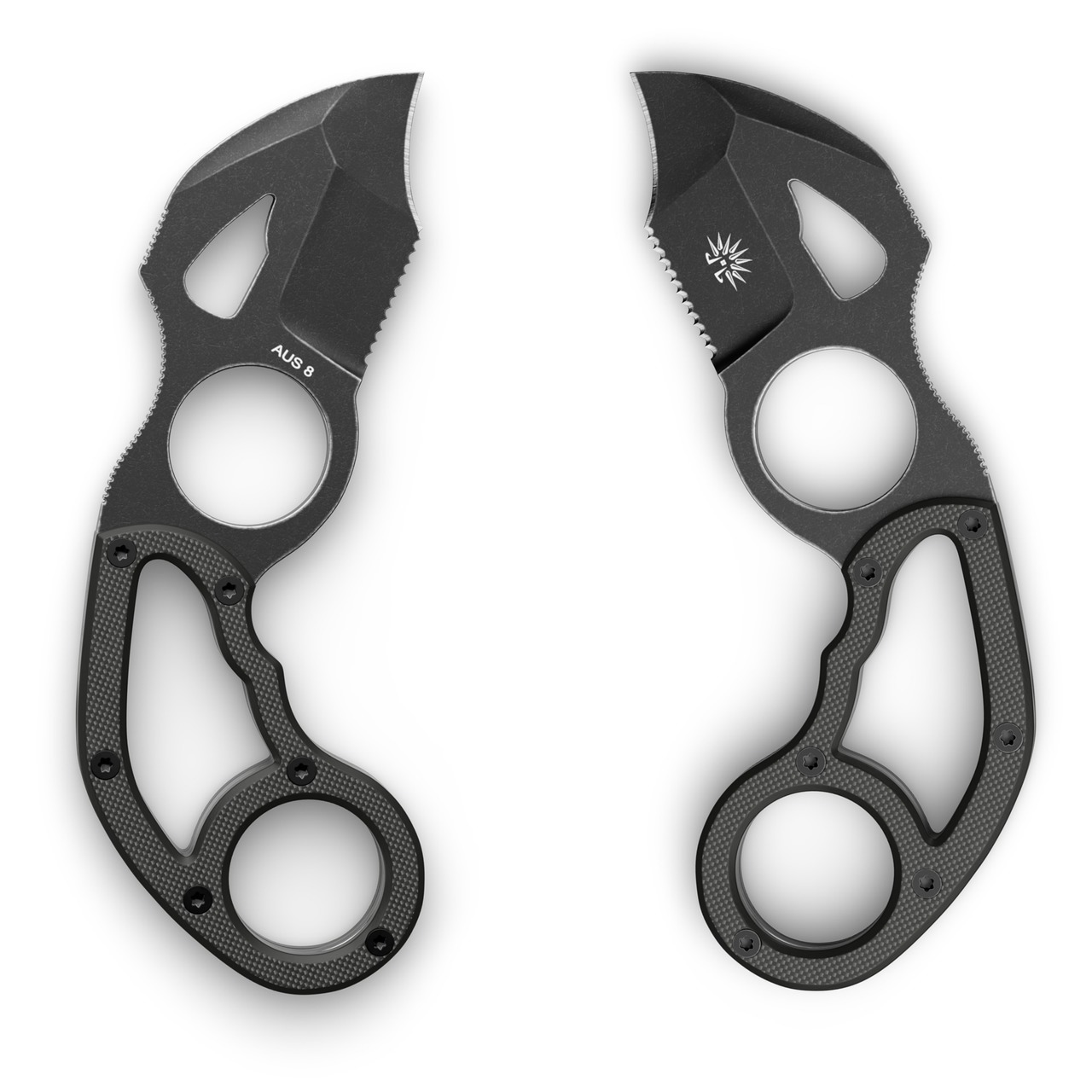 Sometimes appearance and functionality merge to create an impressive weapon that makes a valuable addition to anyone's collection. The karambit knife combines exotic looks with deadly features to produce a self-defense weapon that you'll be proud to own. This knife isn't just for fighting though, as their solid design and versatility make them a popular choice for camping, hunting, and even everyday carry too.
Origins
Karambit knives originated many centuries ago in Southeast Asia. Although they were first used for agricultural purposes, they soon evolved into highly effective fighting and self-defense weapons. The signature curved blade is said to be inspired by a tiger's claw, and with one look at that blade, you can see why. Today's karambit models build on this history by adding top quality steel and modern innovations to create a unique type of knife.
Self-Defense
These blades are perfect for self-defense. In fact, just the look of the curved blade could scare away a possible attacker. If a bad guy persists, however, they'll have to deal with a razor-sharp weapon with an ingenious handle that will stay in your hand if things get rough. That's because karambits are designed with finger loops that allow for a solid grip even in tough conditions. Many models allow the user to hold the knife with the blade pointing up or down, allowing for a slashing motion in both directions with the same secure finger loop grip.
Variations
These knives come in both fixed and folding blade variations allowing for several carrying methods. Fixed blade varieties can use a sheath and be worn from the shoulder or neck, ready for quick and easy deployment. Folding karambits can be carried on a belt or equipped with a clip for easy and secure carry in a pocket or a backpack.
Whether you're looking to buy your first knife or you're adding to your collection, at Off-Grid Knives we're here to give you the information you need. If you have any questions about our products and or want help with a purchase, call us, and we will be happy to help.