Everyone has that picture-perfect look of a hunter in his or her head: cocky grin, camouflaged from head to toe and armed to the teeth. If you are passionate about hunting, complete the look with a hunter camo trucker hat. Nothing else screams tactical, competent hunter like the perfect hybrid of mesh and camouflage covering your head.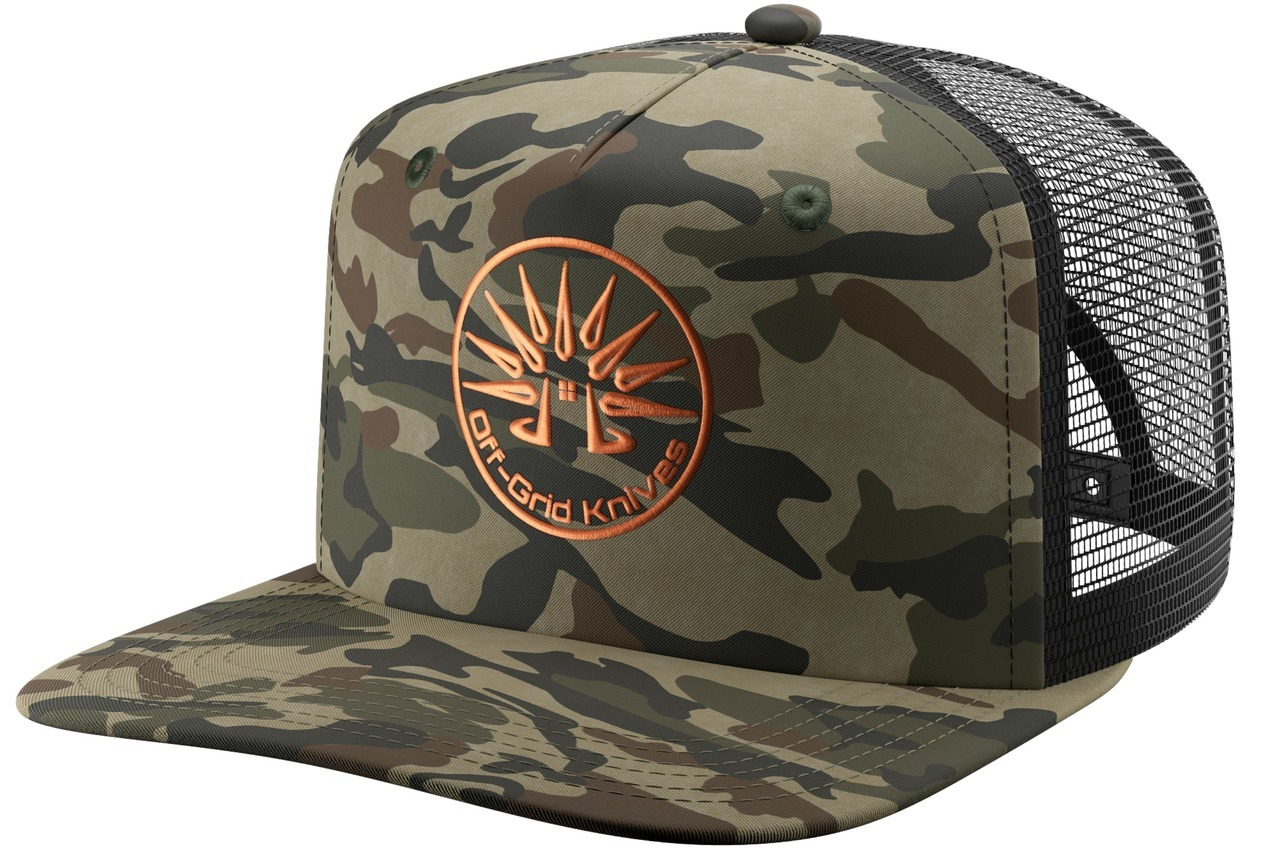 Hunters and their hats
Why do you need a trucker hat? More than just completing a look, your hat should be functional. Out in the wilds, whether the woods or open field, the right head-topper protects you from blood-thirsty insects, blistering heat, scorching rays, and whatever wild weather might come your way.
The right hat keeps your hair from blowing free in the wind and collects drops of sweat that might otherwise dare to dribble down your forehead. The brim provides soothing shade to keep UV rays off the upper portion of your face and glare out of your peepers. Protect your eyes—and your chance for the perfect shot—by refusing to walk out of the house without your go-to hunting hat.
The best trucker hats for hunters
The right hat will allow cool air to pass freely when it's hot, shade your eyes from the glare of the sun, protect your face from UV rays, fit snugly, and blend in with the rest of your camouflaged gear.
The Off-Grid trucker hat for hunters comes in a practical woodland camo with a tasteful yet vibrant rendering of the Off-Grid logo in hunter orange. The rear half of the hat is made of breathable mesh fabric in black.
The cap features a wide, flat brim that can be worn flat, molded, or bent to your preferred style. The adjustable strap ensures the proper fit no matter the size of your noggin.
We are passionate about what we sell and are always looking for ways to improve our products and customer service.