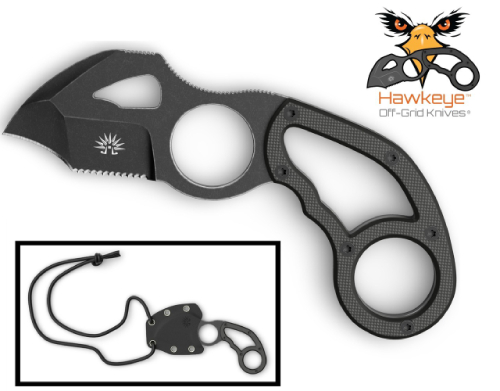 The tactical knives owned by military personnel, first responders, and even survivalists live exciting lives. They're used to fight off attackers, free car accident victims, and skin small game for a backwoods dinner. The knives owned by the rest of us live much more mundane lives, however. Many days the most exciting thing they get to do is open a package or strip a piece of wire. That's ok though, EDC knives are still important because they make our lives easier and can even get us out of a tight spot if needed.
Everyday
Like your spouse, your everyday carry knife is going to be with you every day for a long time into the future, so you better like having it around. It's a good idea to take some time up front to think about how you plan on using it.
If you do a lot of hunting, then a drop point blade will help you field dress you kill. If you need to puncture tough materials, then a tanto blade may be right for you. If you're always on the move, then a lightweight, compact knife would work best.
Features
These days EDC Knives come loaded with features, so even if your life is low key, your knife doesn't have to be. Off-Grid blades are made from quality AUS8 steel and are paired with tough ergonomically designed handles, producing a knife you'll be proud to own.
With a spring assisted flipper, you'll be ready for action with lightning quickness. You could opt for a stealthier tactical look with a non-reflective black titanium nitride coated blade that increases durability too. You could even go big and bold with one of our cleaver or Hawkbill blades that will make your friends green with envy.
Online with Off-Grid
We're here to give you the best online buying experience possible. We are passionate about what we sell and are always looking for ways to improve our products and customer service. Contact us today if you have any questions, suggestions, or concerns about purchasing our products.