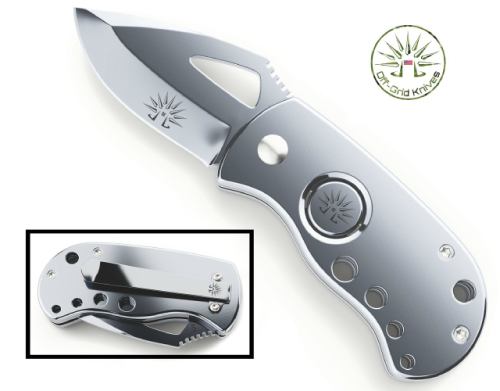 You've likely heard the old saying that it's better to have something and not need it than need it and not have it. In fact, you've probably said it a few times too. When it comes to everyday carry knives, truer words were never spoken. For many people, leaving the house without their EDC knife is as unthinkable as leaving without their wallet or car keys.
Tool not a weapon
Some people consider all knives not used in the kitchen to be weapons, but that's not true in this case. If necessary, you could use an EDC knife as a weapon, but that's true of just about any object. The true purpose of these knives is to be the tool you reach for to handle a multitude of everyday tasks.
Need to open a box or puncture the corner of a tarp? No problem. Need to dig a splinter out of your hand? You're covered. Why go searching for scissors or tweezers or get in trouble for repurposing a fancy steak knife from the kitchen? Just reach in your pocket for your trusty pocket knife and get the task done in seconds.
Features
The great news about this category of knives is that your simple tool doesn't have to be short on options. Handles and blades come in a variety of shapes, sizes, and materials. A wood grain or a synthetic non-slip handle may be your style. You might not need the added versatility of a serrated blade, but if you do there are lots to choose from. At Off-Grid Knives, we carry different shaped blades too, such as cleavers, drop points, tanto blades, and more.
Share your passion for knives with us
We understand the importance of choosing the right EDC knife, and we know that choice depends on you and your needs in a blade. We are passionate about what we sell and are always looking for ways to improve our products and customer service. Contact us today if you have any questions, suggestions, or concerns about purchasing our products.