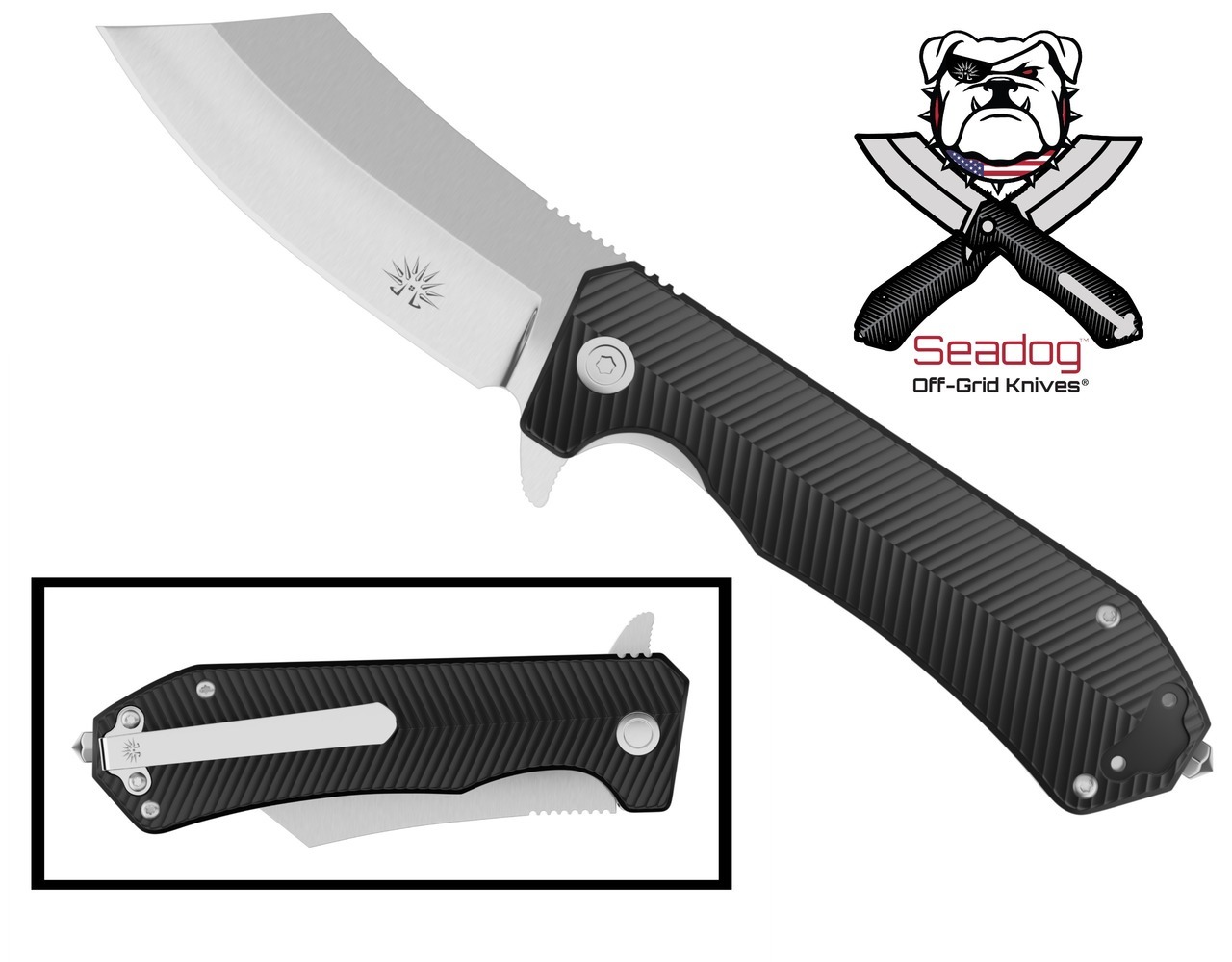 While walking through the parking lot into work today, you were trying not to think of the crime shows you watched last night. You realized that your personal protection isn't up to par. The thought of finding something that will defend your life is overwhelming. At Off-Grid your safety is important. The Tactical Tanto Flipper Knife is a practical and a durable solution to both escaping and attacking, guaranteed.
Versatility
With an everyday carry knife, you need something that is versatile. This knife will come in handy for opening things like boxes or tightly sealed packages. When you forget your silverware for lunch, you can pull out your knife to slice your apple. Aside from the obvious uses, the Tactical Tanto Flipper Knife can even be used to break through a glass window.
At the end of the handle, a tungsten alloy tip turns this everyday carry knife into a glass breaker. If the unexpected happens and you're held against your will, now you have an escape method. There is no need to worry about cutting yourself on the blade. This tool was engineered with a G10 handle that measures 4.56 inches long. The large handle and the finger gripping will prevent your hand from sliding near the blade.
Be Prepared
You must be prepared to defend yourself in a survival situation. When you only have a few seconds to react, there will not be enough time to contact the authorities. Thankfully, you will be well prepared with a personal protection device that is up to government standards.
Knives at Off-Grid are used by law enforcement, military, and the fire department. If the police aren't around to help, now you will have the high-quality weaponry that they carry. The Tactical Tanto Flipper Knife is made tough enough to defend you when the worst things get in your way.
Off-Grid Guarantee
At Off-Grid, they offer a lifetime replacement guarantee. If your knife falls out of your bag and breaks, you'll soon obtain another one. If any questions or concerns arise, you can easily contact their around-the-clock customer service team. Anytime you reach out to Off-Grid on Amazon or by email, you will receive an immediate response. We are committed to providing you with the best buying experience possible, so reach out to us today and let us provide you with the right edged blade for your needs.