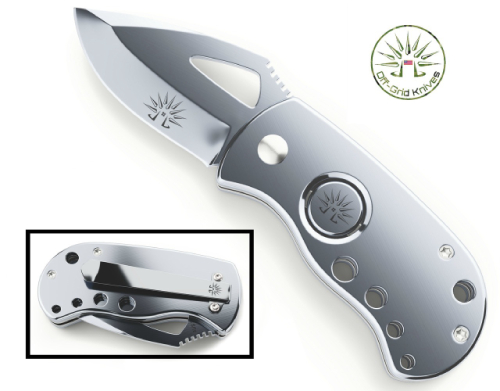 You did your research on your rifle and ammo, scouted the hunting area, waited patiently for the right time to fire, and now you're ready to harvest an animal that you've dreamed about for years. Is now the time to rely on a sub-par hunting knife? Absolutely not, you need a quality knife in your hands you can rely on.
What are you hunting?
Let's start with the obvious question. What you are hunting will play a big part in your choice of a knife. In general, the bigger the game, the bigger the knife required. If you're after deer, a four-inch blade should do the job.
A smaller blade will work for smaller game, but don't forget that a hunting knife will be used for other purposes too. A medium sized blade may end up being the best choice to meet your needs.
Options
The first option to consider is a fixed blade or a folding blade. Your folding everyday carry knife fits in your pocket and is easy to carry. For that reason, a folding knife is a great choice for hunting too, especially if you will be covering a lot of ground and comfort is important to you.
A gut hook is an option that you won't find in other knife categories. Some hunters love them; some hunters can live without them. The outline of a blade changes a lot when a gut hook is included too, so be sure it's an option that's right for you.
Making the Choice
Take some time now to think about what you need in a hunting blade before you need it. The last thing you need in the field is a piece of equipment that doesn't do what you need it to do.
At Off-Grid Knives, we are passionate about what we sell and are always looking for ways to improve our products and customer service. Contact us today if you have any questions, suggestions, or concerns about purchasing our products.