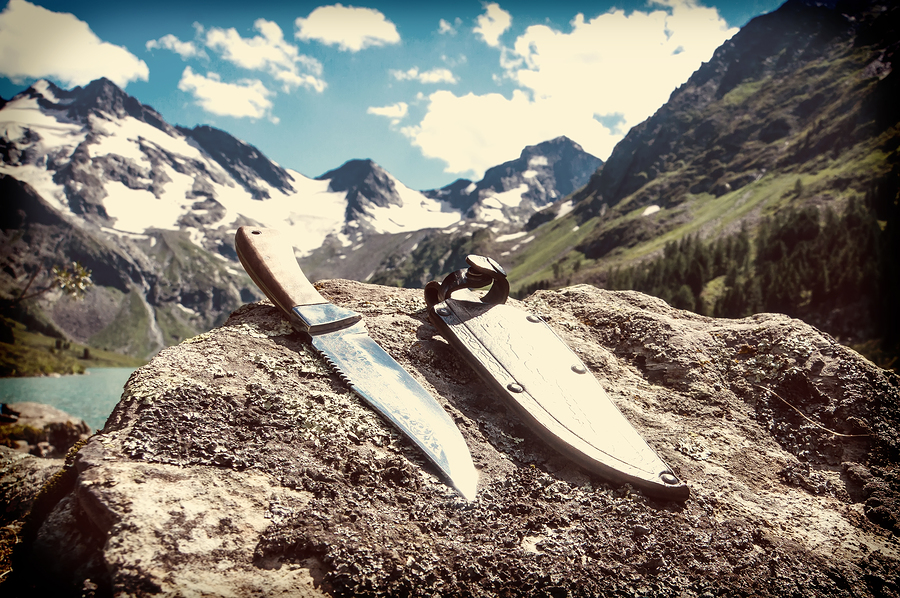 The knife you carry every day is helpful for common tasks, but some situations require something with more precision. A Bowie knife will still be wearable, however, is a bolder choice. Dating back to the early 19th century, this small sword was first seen in a duel known as the "Sandbar Fight." This piece of history has a high-quality blade, a clip point, and a stunning overall appearance that'll get any task done.
Size Does Matter
The steel fixed blade is as strong and durable as other EDC blades. The difference is in the length. The average Bowie blade can vary from 5-12 inches, but most that are for sale online are 10 inches. The length makes the knife suitable for your carving projects. You can wear the Bowie close in combat, and it will help you to defeat your enemies from a distance. The sharp edge will even come in handy for slicing through your simplest work.
An A-Line Cut
At the end of the Bowie knife is a clip point. The tip falls below the spine and is linear with the handle. While cutting, you are provided with a straight line of vision down the blade. No matter what your project is, the Bowie will cut with accuracy and precision every time.
Just Cuts, No Guts
Whether you are dueling with your Bowie Knife or cutting some rope for your next project, you won't be making a trip to the hospital. The knife is equipped with a cross guard to keep your hand away from the edge of the blade. A leather sheath is included with the purchase of your Bowie for safe carrying. Since you are properly prepared, accidents involving your knife will be prevented.
We are passionate about what we sell and are always looking for ways to improve our products and customer service.