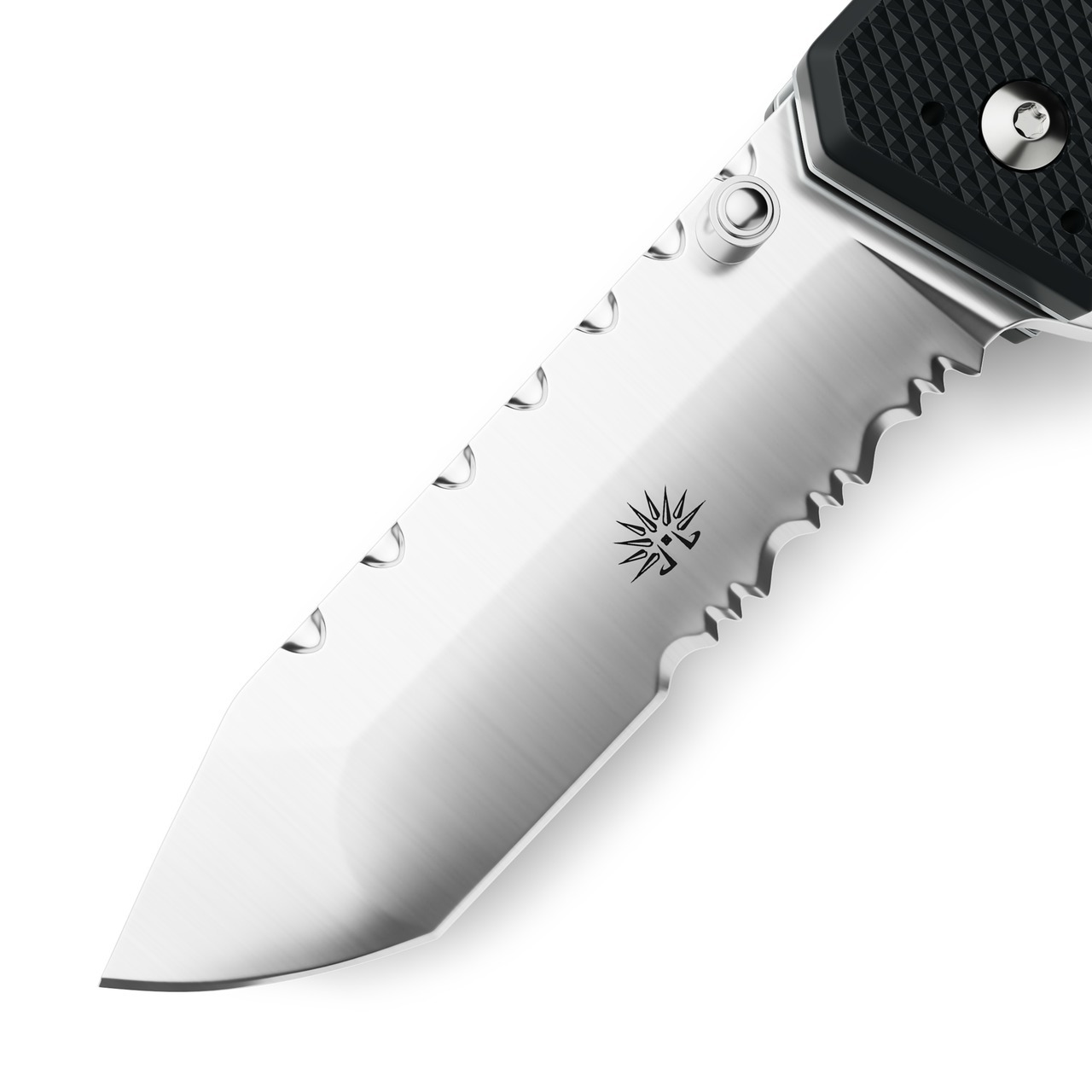 When it comes time to add a new knife to your collection, you'll have lots of choices to make. The combination of categories, materials, and options can seem endless and even confusing, but with steel, choice is a good thing. The blade is the most important part of a knife. Without a good blade, you're not just risking a bad purchase; you could be risking your safety and even survival.
What is AUS 8 steel?
Generally, knife blades are made from two types of steel, stainless and carbon. Stainless steel will dull more quickly than carbon steel, but it is more resistant to rust. Carbon steel, on the other hand, will keep an edge, but rusts more quickly than stainless. This is where AUS 8 steel comes into the conversation. The composition of AUS 8 steel gives it toughness and rust resistance, while still being able to hold a razor-sharp edge. That's great news for knife lovers and makers alike.
The Off-Grid Difference
At Off-Grid Knives, we start with quality AUS 8 steel, then take it to another level with cryogenic treatments. The rapid cooling step used during this treatment process improves the structure of our AUS 8 steel, making it stronger and longer lasting. If you're in the market for an AUS 8 pocket knife, you'll have plenty to choose from online at Off-Grid, and you'll be rewarded with a top-quality knife backed up by our lifetime replacement guarantee.
Buy Online with Confidence
We're an American small family business that takes pride in making great knives at affordable prices, and you won't find better customer service anywhere in the industry. We share your love of knives, and we're here to ensure that you're happy with your new blade. We are passionate about what we sell and are always looking for ways to improve our products and customer service.