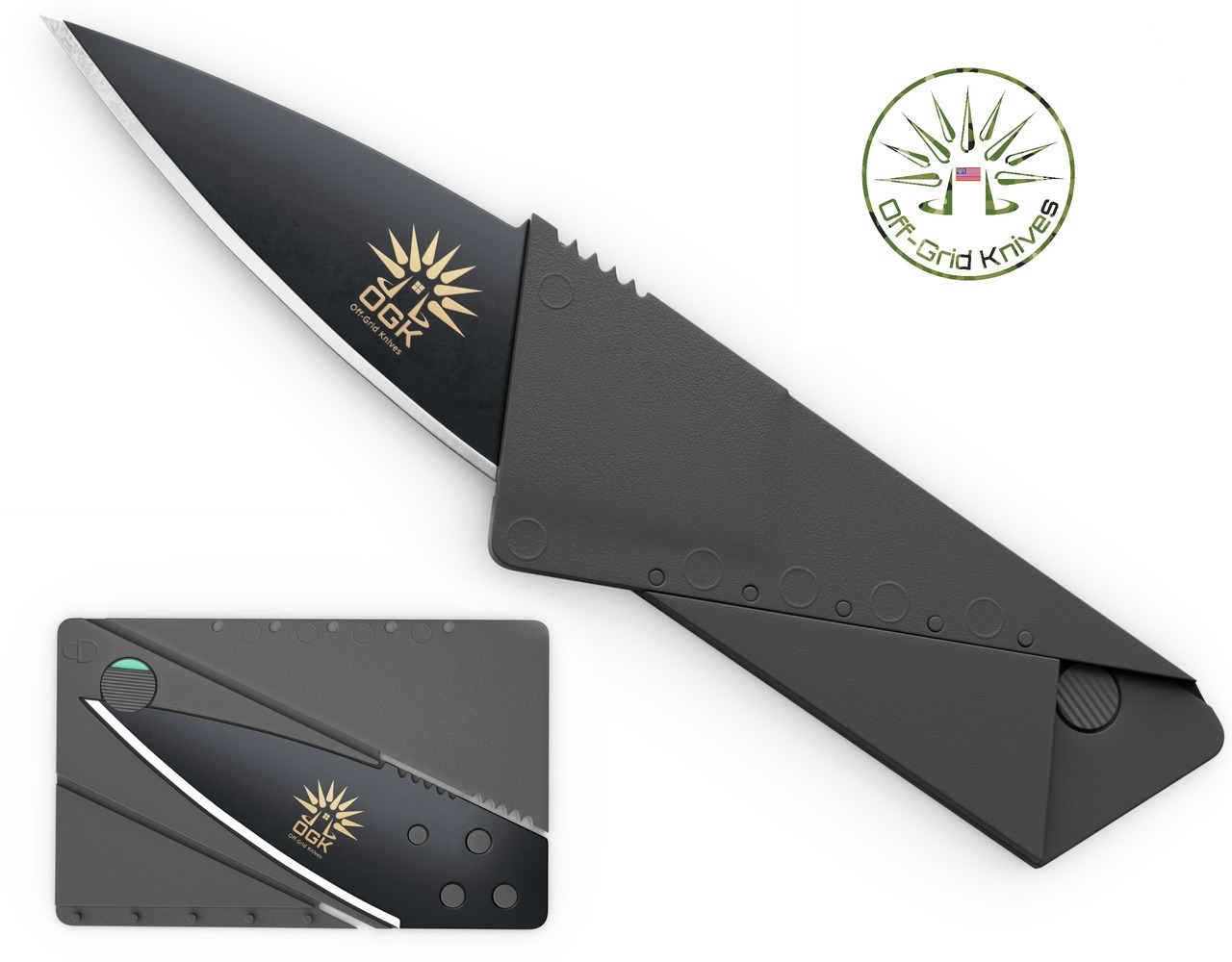 Carrying a credit card knife can be an effortless way to carry a knife unobtrusively. Whether you need a knife for camping, cutting food outside, opening a letter, opening a package, or for protection, this kind of knife could be right for you.
Let's take a look at some of the features of this knife.
An ultra-convenient backup knife
You might find yourself forgetting your normal everyday carry knife far too often. With a credit card knife, all you to do is put it in your wallet once then you'll never forget it again.
You have a great tool for opening letters, packages, cutting string, or for use while camping.
A true pocketknife
Some people find some pocketknives or every day carries uncomfortable or too bulky to carry all the time.
With a credit card knife, these concerns go away.
Excellent value
When you choose to buy a credit card knife online, you get terrific value for your money. Credit card knives provide you with a high quality, yet inexpensive blade.
Never carried a knife before? A credit card knife is for you!
A credit card knife allows you to carry a blade at all times and never forget it. Keeping it in your wallet ensures you always have a handy blade to for every-day use.
Credit card knives have a built-in sheath to prevent you from accidently cutting yourself. It fits in your wallet or pocket and is so thin it doesn't create a bulge like other every day carry knives do.
Not only is a credit card blade a useful tool to have with you, it can give you peace of mind that you have a way to defend yourself.
A multitude of uses
A credit card knife will do most things a utility or multi-tool knife will do, but it is much, much smaller. You can use it to cut cardboard, prepare food while camping, open tins and cans, cut string and small pieces of wood, or prepare a fish for cooking outdoors.
Credit card knives have also become a popular choice for world travelers. Whether you travel for business or pleasure this type of knife is very useful in cities that have high levels of street crime.
Just remember to put it in your suitcase and not your carry-on to avoid problems with TSA!
Final word
Overall, choosing to buy a credit card knife online is a great option for first-time buyers, or for those who would like to have a backup knife to compliment their every-day carry blade.
Credit card knives are truly "pocketknives" that not only fit in your pocket with little or no bulge, but also still provide you with a very versatile blade.
Off-Grid has an excellent quality credit-card knife made from surgical steel. When it unfolds it has a 2.5-inch blade that has an extremely sharp cutting edge,