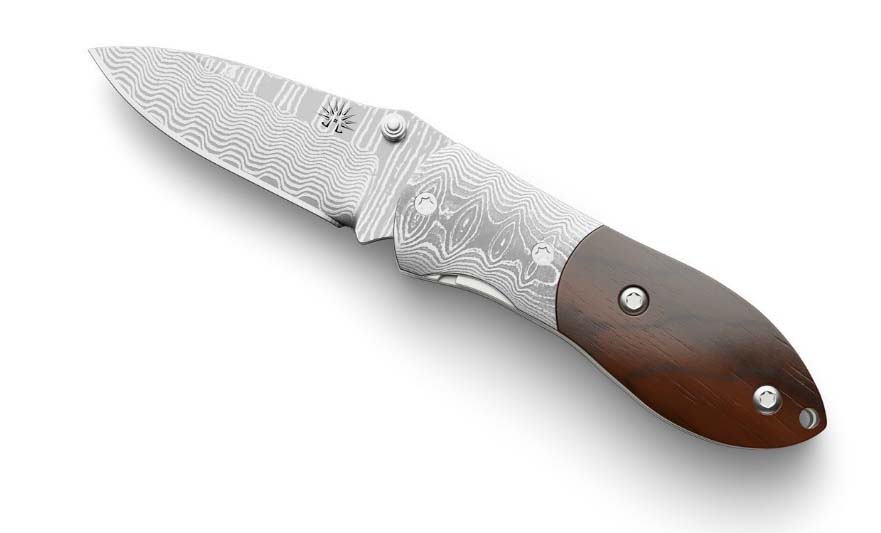 While we've seen a lot of changes in the style of folding knives over the last few years, classic folding knives remain as iconic as ever. Also known as gentleman's knives, these ones are the knife your grandpa would have passed down when you were a kid.
Classic knives are manual folders, made up of one or two blades, and usually have a handle made from a natural material like antler or wood. These pieces are polished, beautiful works of art and function, durable enough to be passed to the next generation, but not meant to be used under tough conditions.
1. Opinel No. 8
Opinel is a French company, and No. 8 is one of their most popular. The number of the knife denotes the length of the blade in centimeters, so No. 8 is 8 centimeters, or 3 3/16, long. The design is minimalist, and the locking mechanism is a simple steel collar while the handle is polished wood.
2. Buck 110 Folding Hunter Knife
The Buck 110 is a lockback folding knife with brass frames and bolsters and lovely wooden scales. This one has been used for hard work, frequently being pulled out over the decades since its release and used for dressing game. So despite its beautiful appearance, it can get down and dirty.
3. Higo no Kami
Higo no Kami is a knife of Japanese make and has the smooth, classic lines we've come to know and love. Unlike most folding knives, higo no kami are made with high carbon steel, not stainless. They have been used for centuries as a lightweight folding knife, and have the classic reverse tanto tip. Traditionally, they have scales of softer metals or brass and a long tang to prevent accidental closure.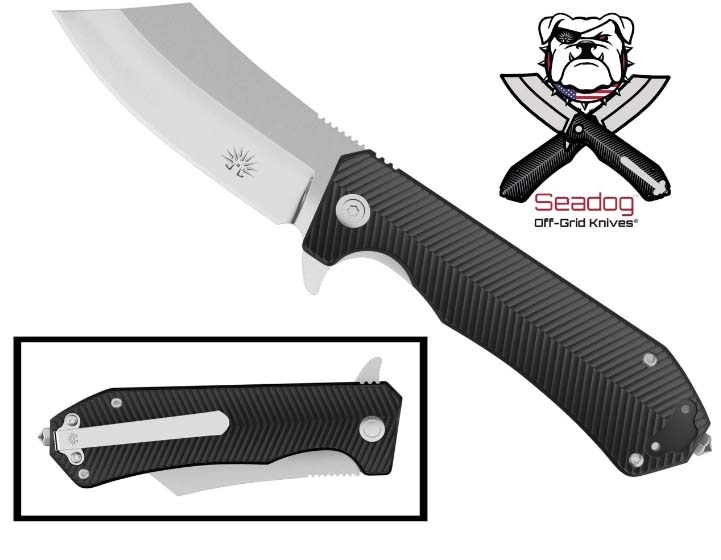 4. Case Small Texas Toothpick
The Case Texas Toothpick is made with surgical grade steel, with steel framing and bolsters. What is unique is this one is available in a variety of scales, including wood, antler, and abalone. This knife is small, lightweight, but strong enough for basic work around the house, and does it all with style.
5. Al Mar Hawk Classic
Probably one of the most durable knives on this list, the Hawk Classic not only has a beautiful look but a very sturdy design as well. It has stainless steel bolsters, brass liners, and is so tough it has been used as an EDC for over 30 years.
6. Case Trapper
The Trapper was first brought into production in the 1920s and is still being made today. Case has a reputation for quality knives that are reliable and durable, and the Trapper is what helped give them that reputation. This folding knife has 2 blades, a clip point, and a spey point, and was originally used for skinning and dressing small game. Stainless steel frames and antler or wood scales, it looks as good as it handles.
7. Old Timer 8OT Senior Stockman
The 8OT has 3 blades for your convenience, a clip point, a sheepsfoot, and a spey point, because Old Timer has you covered. This knife features nickel silver bolsters and brass pins, with wood or antler scales. Dependable and durable, the 8OT embodies what a gentleman's knife truly is.
It's interesting to look at today's knives and wonder which ones will join the ranks of classics in 20 or 30 years. So as you browse the classic folding knives for sale, bear in mind that the one you already own may join their ranks someday.