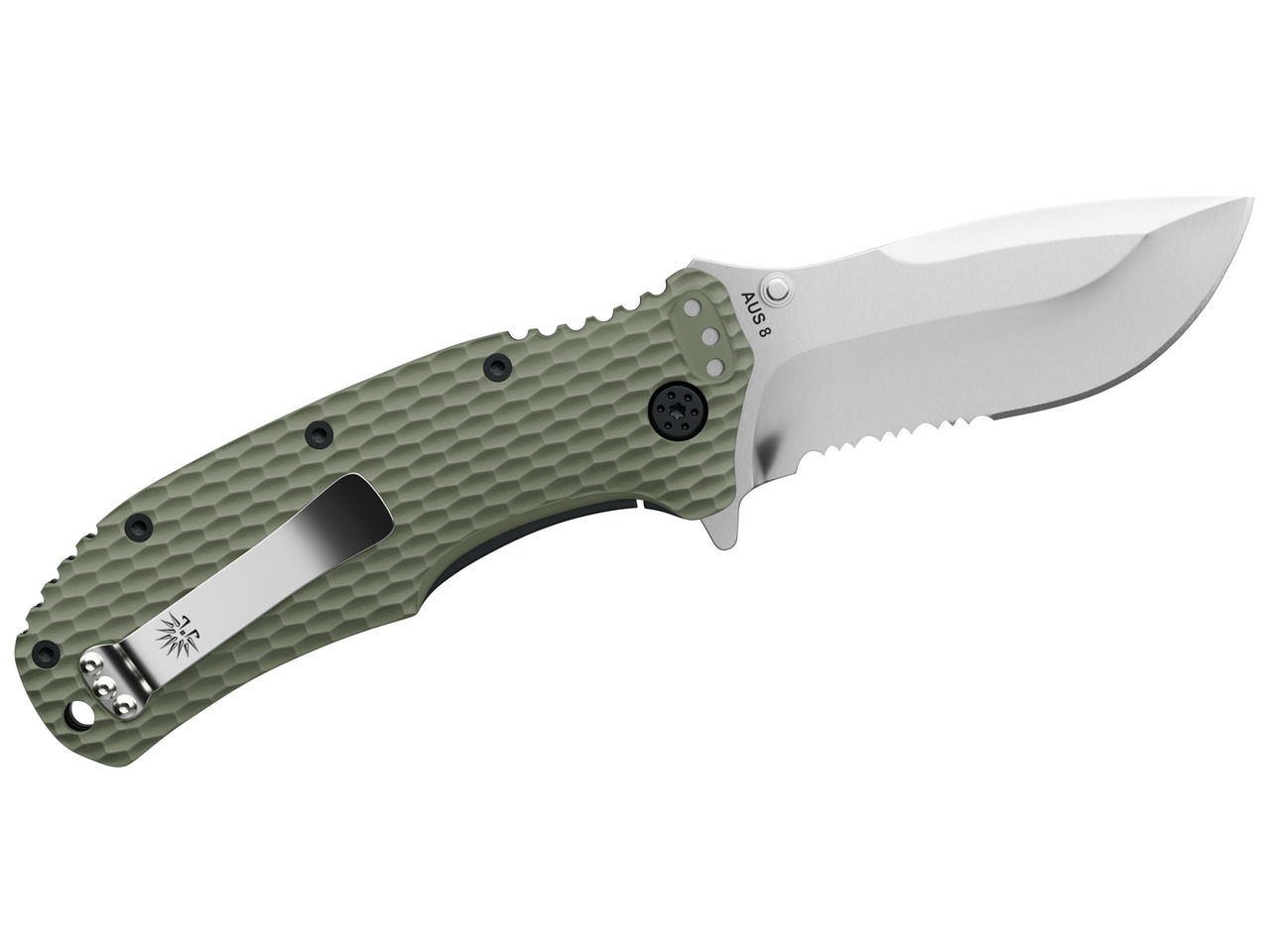 For decades knife enthusiasts had been on the hunt for an everyday carry knife that could be open with a single hand. This led to some truly amazing innovations including the stiletto automatic knife, thumb studs and the distinctive thumb hole, but hands-down our favorite are spring assisted knives.
The first flipper knives were developed during the early 1990s thanks to a combination of innovations such as the Emerson Wave technology, the Walker liner lock, and Chris Reeves frame lock all of which allow the flipper to smoothly and safely open and stay open without damaging your fingers.
Over the years the flipper has been reworked and built upon to create some truly outstanding examples of innovation and craftsmanship including the industry changing spring assisted mechanism. So, here are five of our favorite spring assisted flipper knives.
1. Rapid Fire Assisted Flipper Knife
The beauty of the Rapid Fire Assisted Flipper is that it isn't just a convenient knife for every day carry but it also has lightning speed deployment, so you always have a blade ready when you need it. The lightweight build makes it easy to handle without compromising the quality or durability of the blade thanks to the cryo-treated steel. The ergonomic handle is designed to keep your grip even in the poorest weather conditions.
2. Nano Every Day Carry Flipper Knife
For the best in compact, lightweight every day carry flipper knives you can't beat the Nano. Its small blade size packs a big punch while still being legal for street carry (the laws for knives vary from state to state so be sure to check with your local law enforcement).
The compact design means that you can take it anywhere clipped to your belt, keychain or attached to utility belts for camping and fishing. While the solid frame lock mechanism means you can easily use it for every day needs such as cutting ropes and wires without the risk of it closing on your fingers.
3. Tanto Flipper Knife
The tanto style blade not only flips out smoothly with a single touch thanks to the spring assisted mechanism, it also looks intimidating thanks to the hooked blade design.
It features a large handle to match the wide blade with a strong tactical grip and can be deployed both left and right sides for better versatility.
4. Assisted Tactical Flipper Knife
For the perfect emergency response knife, we love the assisted tactical flipper knife. This knife not only comes with spring assisted flipper for lightning speed deployment, but it also contains an emergency glass breaker and serrated blade for cutting through the toughest materials.
This compact blade is well within the legal carry range and comes with an extreme grip handle so that you always have your knife with you no matter the situation.
5. Cleaver Style Flipper Knife
Though perhaps not for everyday carry, the Cleaver flipper knife is the perfect addition to your camping gear for fixing quick meals outdoors with family and friends.
The cleaver style blade is perfectly constructed from hardwearing steel to be razor sharp whether you are slicing vegetables or dicing meat, and the quick draw blade ensures you are ready to get cooking where ever you are.
Final Thoughts
Because of incredible innovators Ernie Emerson, Michael Walker and Chris Reeve knife collectors now have blades that can open smoothly with a single hand which allows you quick easy access to your knife when you need it.
Spring assisted flipper knives are well worth adding to your collection for their ease of use and quick draw capabilities. You can find spring assisted flipper knives on saleonline here at Off Grid Knives.