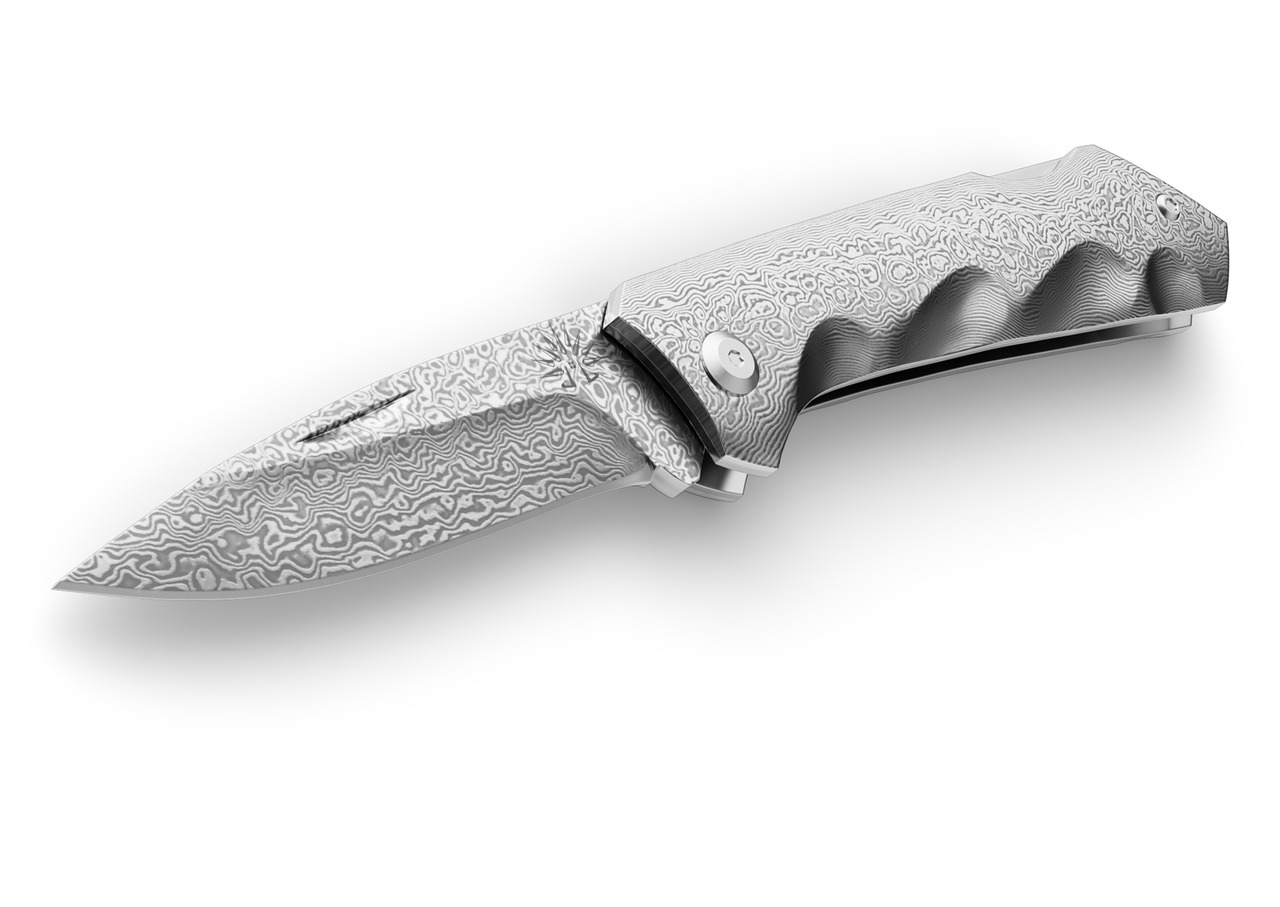 When you think about quality or search for a well-made knife online, it's impossible to avoid Kershaw who appear time and time again as one of the top knife brands. It's easy to see why especially if you've ever held a Kershaw spring-assisted pocket knife.
Many credit Kershaw for their excellent range of products and time-honored tradition of manufacturing knives in America. That's something the American market can appreciate and the reason you'll find Kershaw's quality in every state.
To pay respect to Kershaw's achievements and highlight some of their finest achievements, we've assembled a list of our five favorite Kershaw blades.
1. Kershaw Ken Onion Blur
Ken Onion's legendary partnership with the Kershaw company produced some of the best knives in history. The Blur is so fast; it truly earns its name as you'll feel like the moment passes almost in a blur.
The all-black design is probably the most iconic, but it comes in a number of variants for those who like a splash of color in their everyday carry. It's the excellent SpeedSafe technology in a package which will last for years without corrosion or decay – a lightning-fast deployable knife you can rely on for decades.
2. Kershaw Knockout
Something about the Kershaw Knockout just lets you know it's solid when you hold it in your hand. The Knockout blade just doesn't budge or wiggle – ever. That's exactly what you want from an everyday carry, in the case that you might have to rely on it to save your life, should the situation arise.
We love the curved handle and tactical camouflage green for hiking and fishing trips, out on the trail or jobs around the house.
3. Kershaw Barge
This radical design really pushes the limits of what a blade can do. Why risk snapping the tip off your knife when opening a tin of paint or carrying out some other function, for which it isn't intended? Get a knife that can and will do more with this flat-end design. It has such a tough, bulky, industrial feel to it that you'll love taking this one around for odd-jobs and find yourself surprised at how often the Barge comes in handy.
4. Kershaw Cryo
The Cryo is ice cold with a flat grey color across the blade and handle; you'll impress onlookers when showing off this knife's striking design. That's thanks to its complete titanium carbo-nitride coating, which protects the blade while providing a look and feel you can be proud to show off your friends.
It's a strange knife, fitting somewhere in the middle ground between major strength and light weight but somehow maintaining that feeling of bulk. The Cryo is a really great choice for those who love the feeling of a bulky knife in their hands want one that has a great look to it. The Cryo is truly a masterpiece by designer Rick Hinderer.
5. Kershaw Ken Onion Leek
Is there a more iconic knife than the Kershaw Leek? Possibly not. This is a favorite of Americans across the country for everyday carry because it's just so reliable. The knife is ideal for both right-handers and southpaws thanks to its symmetrical design.
We love it because its opening action is so reliable and you'll be thanking yourself for picking up one of these every time you flick it open with a single hand and watch it fall right into place. This knife just gets the job done when you need it to, and we think it's the crowning triumph of Ken Onion's work with Kershaw.