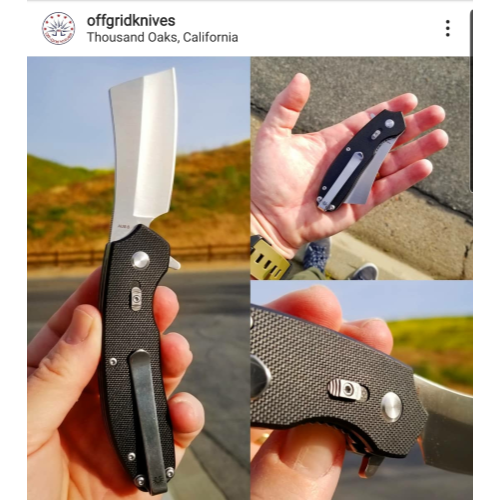 The Assisted Cleaver Folding Knife
Cleavers have always been a style of blade that has garnered attention, due to the wicked look of the wide blade and the overall weight of it. Now, people have finally been able to satisfy their desire to own one and carry it with them, with a spring assisted cleaver knife. While a spring assisted isn't the only open option available, it is the most practical and comfortable for a blade this wide.
So if you're thinking about purchasing one, either for yourself or as a gift, but you want to know a little more about what you're getting, keep reading.
Features of a Cleaver
First off, a cleaver has a straight, dull spine that angles downward at almost 90 degrees to meet the blade. It has no point to speak of, though it does have a nice cutting edge.
This is pointed out because there are numerous modifications that have been done to blades in the past that leave the original difficult to determine. Cleavers also have some similar features to shapes such as the Wharncliffe, so some new to the knife world have confused the two.
Types of Opens
While a spring assisted open with thumb studs is one of the most popular legal opens available, this may not be ideal for everyone. Not every knife has dual thumb studs for lefties, and some have hands that are too large to comfortably manage the studs.
Fortunately, there are many folding knives that are available as flippers, or even both thumb studs and flippers.
Advantages
Cleavers work well slicing and cutting, and their wide blades make them very durable. With a good edge, they're more than strong enough to tackle tough materials like rope. From the right knife maker, these styles are built like tanks.
Their lack of a point means you don't have to worry about accidentally puncturing anything. No point also means you're not likely to shock or frighten anyone if you happen to use it in public.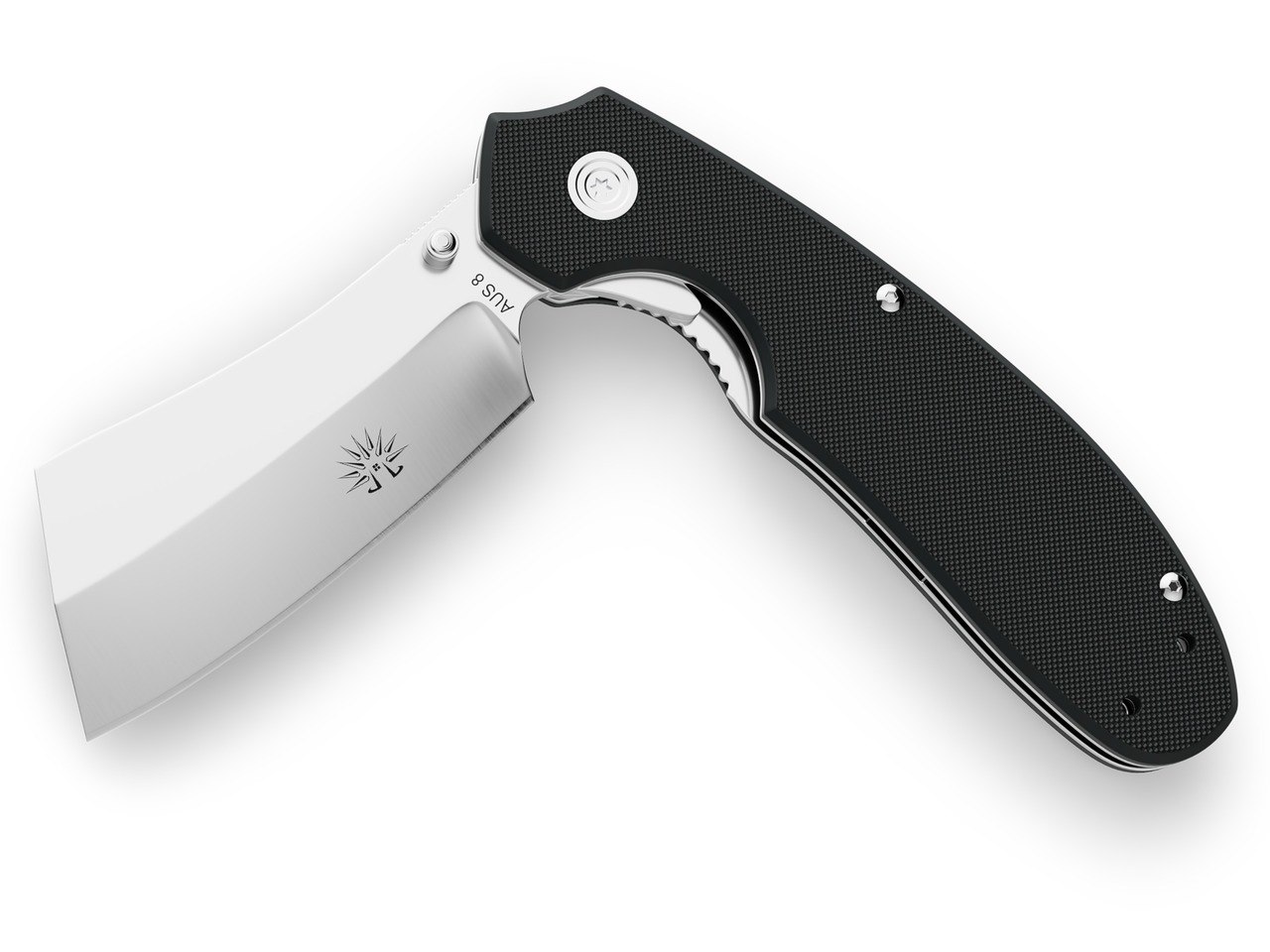 Disadvantages
Without a point, cleavers are more limited in their uses. You can't use them to make a snare as quickly, and if you do need to pierce an item, you won't be able to do it very easily. Some find the wide blades to be bulky when carrying them in a pocket, as well.
Primary Uses
If you're the type who enjoys throwing impromptu barbecues, a folding cleaver is a perfect knife for you. Vegetables, meat, and fruit all cut under the excellent slicing power of a cleaver, and as the average blade length is 3 inches, you have enough to work with and 3 inches or under is widely considered a legal carry knife.
Best Steel to Have
As you'll likely be using a cleaver around food, water, or on tougher materials, you need a good steel for it. Stainless steel is best, for its rust and corrosion resistant properties. Look for a steel that offers good edge retention, because all that cutting will take a toll on the edge, as well as a steel with good wear resistance.
One popular upper medium quality steel that comes at a good price is AUS-8. Many reputable knife makers use it for its durability, toughness, and affordability. If it's coated, or cryogenically hardened, it can go toe to toe with much higher quality steels. So when you're looking for a spring assisted cleaver knife for sale online, keep in mind what you'll be using it for.
Questions? Get in touch with us today at Off-Grid Knives. We are always ready to help.