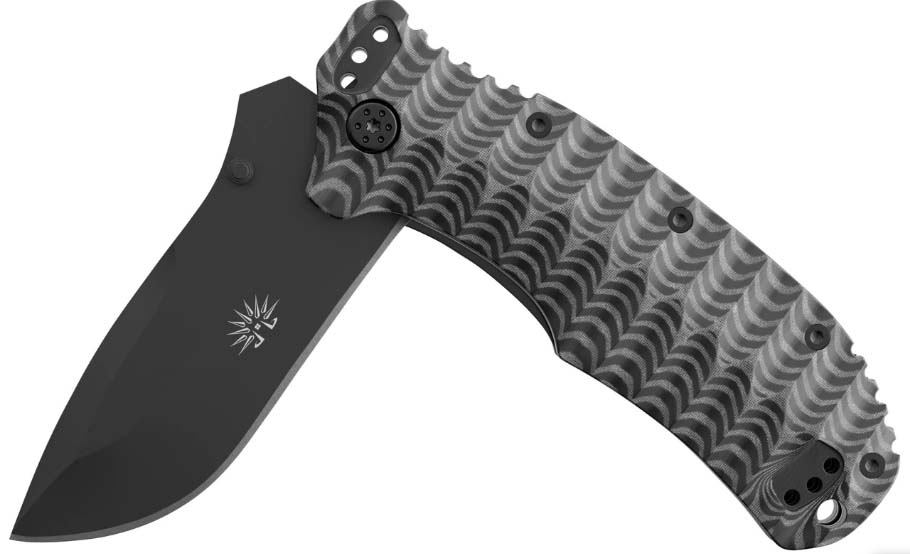 While the best survival knife is a fixed blade, you can't always carry one with you. Spring assisted survival knives can fill the gap in your preparations, and ensure that no matter where you are, you won't be left without a survival tool.
To help you choose the best knife for you, we've compiled a list of features you should have in a folding survival knife, to give you the best chance possible in that situation.
1. Size
Since a folding knife will be spending a significant amount of time in either a pocket or bag, it shouldn't be too big. At the same time, a small knife will limit you in what tasks you can do, so between three and four inches generally works best. If you can comfortably fit a five-inch knife in your pocket, then definitely go for that one.
2. Blade Shape
The blade's shape will determine which tasks it can and cannot perform. A drop or spear point tends to be the most popular choices as they offer a fairly strong tip, a sharp point, and plenty of belly for slicing and cutting.
With many knife makers modifying styles, however, you may find a tanto, reverse tanto, or a hawkbill that's capable of performing the tasks required. The essential thing is to ensure that it can perform a variety of functions like cutting, have a strong tip, and a sharp point. As long as it can do that, it's a suitable shape.
3. Steel
For folding knives, stainless steels are preferred, as it is corrosion and rust resistant, and flexible enough to be tough. It should either hold its edge well so it doesn't need to be sharpened or hold an edge moderately well and be easy to sharpen.
Steels like 154CM and M390 don't often require sharpening as they are strong, and AUS-8 is a popular choice for holding an edge moderately well. It is also much easier to sharpen, particularly if you don't have the proper tools.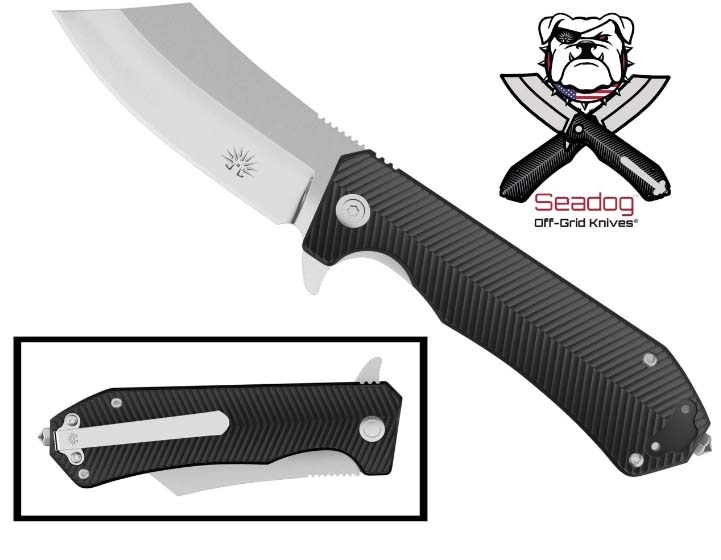 4. Spring Assisted
A survival knife should be spring assisted so that it's easy to open with only one hand. You will doubtless run across tasks even in your daily life that will leave you with only one hand free, so a spring assisted open is invaluable.
If you're left-handed, make sure the open is ambidextrous, so the knife either needs a flipper or dual thumb studs.
5. Locking Mechanism
You can't predict what will happen in a survival situation, but you'll likely be using the knife at different angles and pressures. A solid locking mechanism will ensure the knife won't accidentally close on your fingers, which could prove more dangerous than expected.
Some examples of solid locking systems include the Tri-Ad lock, the frame lock, and the compression lock. Be sure to check the quality before you buy.
6. Knife Handle
An uncomfortable knife handle can lead to blisters or hand fatigue, and cause accidents. One made from natural materials can harbor germs and bacteria, leading to illness.
It's best to have an ergonomic handle made from a synthetic material. While the actual materials used will vary, some popular choices include G10 and aluminum, while titanium is also seen.
With this basic knowledge, you can now look to buy online spring assisted survival knives.