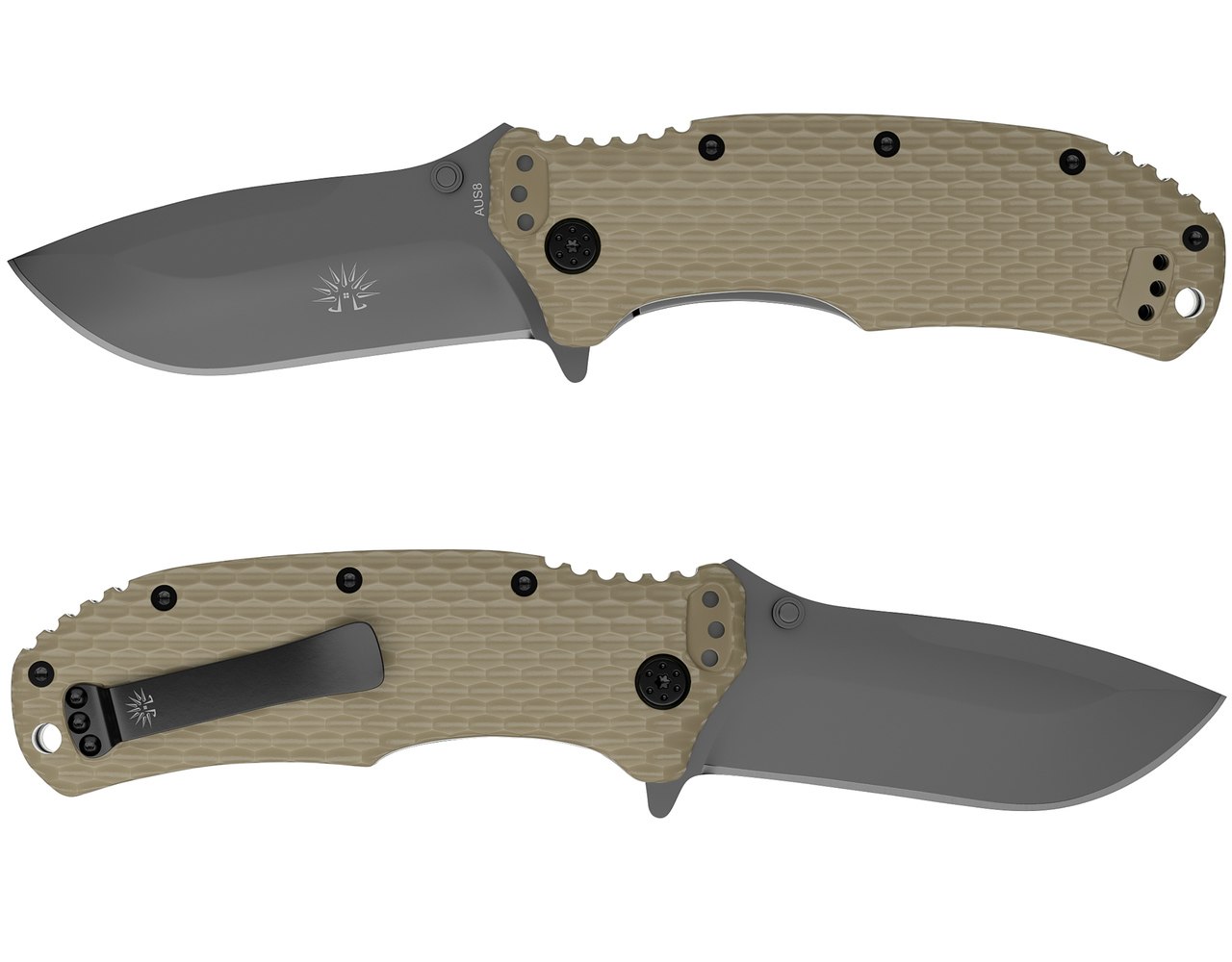 A pocket knife is such a versatile tool that most people have more than one around, but there are some that are a cut above the rest. While you may think high-quality spring assisted knives are only for enthusiasts, these knives are built to last through every situation.
A spring assisted knife can be opened quickly and easily with one hand and is legal where, in many states, the automatic knife is not. So we've compiled a list for you to check out the high-quality spring assisted knives for sale to help you get an idea of what's on the market.
1. Zero Tolerance 0095BW
A titanium flipper knife, the 0095 is made the same way ZT does everything, built like a tank to work as hard as you do. The handle is solid titanium, which is lighter and stronger than steel, and keeps the weight down, so it's light in your pocket. The knife is made from S35VN, a premium quality stainless steel that's famous for durability.
The blade is a blackwashed drop point, and a handy 3.6 inches long, weighing only 5.3 ounces. The frame lock ensures it won't accidentally close, preventing accidental injuries.
2. Benchmade 940 Osborne Design Knife
Despite having a blade length of nearly three and a half inches, and an overall length of 7.9 inches, the 940 Osborne is surprisingly light at only 2.65 ounces. Built with
Benchmade's signature level of attention to detail, it's made with S30V steel and has a lightweight G10 handle.
This knife has dual thumb studs, making it ambidextrous for any southpaws out there. This sleek knife is a sure winner in durability and looks.
3. OG Black Mamba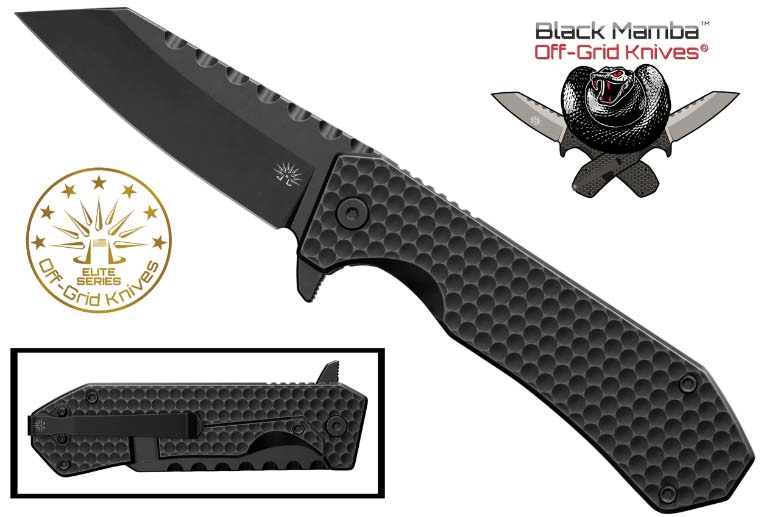 The Black Mamba has a scaled titanium handle, and the blade is made from M390 steel, sometimes called a super steel. The blade is a blackwashed reverse tanto, which is a great shape for a tactical everyday carry.
Featuring a secure frame lock and a ceramic ball bearing flipper open, this knife is as fast to deploy as the name suggests while also being extremely durable.
4. Cold Steel Recon 1
Listed as a tactical knife, the Recon 1 has a four-inch steel blade. Originally made from AUS-8 steel, there is an upgraded version available with a CTS-XHP steel blade. This steel makes a premium quality knife and adds a lot to the knife's endurance and durability.
The Recon 1 is available in a few different knife shapes, such as the tanto, drop point, and the clip point, and it's really down to personal preference on which is best. This knife is so durable it has even been used to baton wood, which most folding knives can't handle.
5. Benchmade Super Steel Barrage
The Super Steel Barrage is actually available in three different types of steel, M390, 154CM, and CPM-S30V. As you can see, it doesn't matter which you choose; the knife will be made out of some of the best stainless steels available. The knife is also available as a drop point or a tanto, and there are even choices on the handle material.
It uses dual thumb studs to open, and can even be locked closed. It doesn't matter exactly which combination of materials goes into this knife, the excellent quality will tempt you to buy another one.